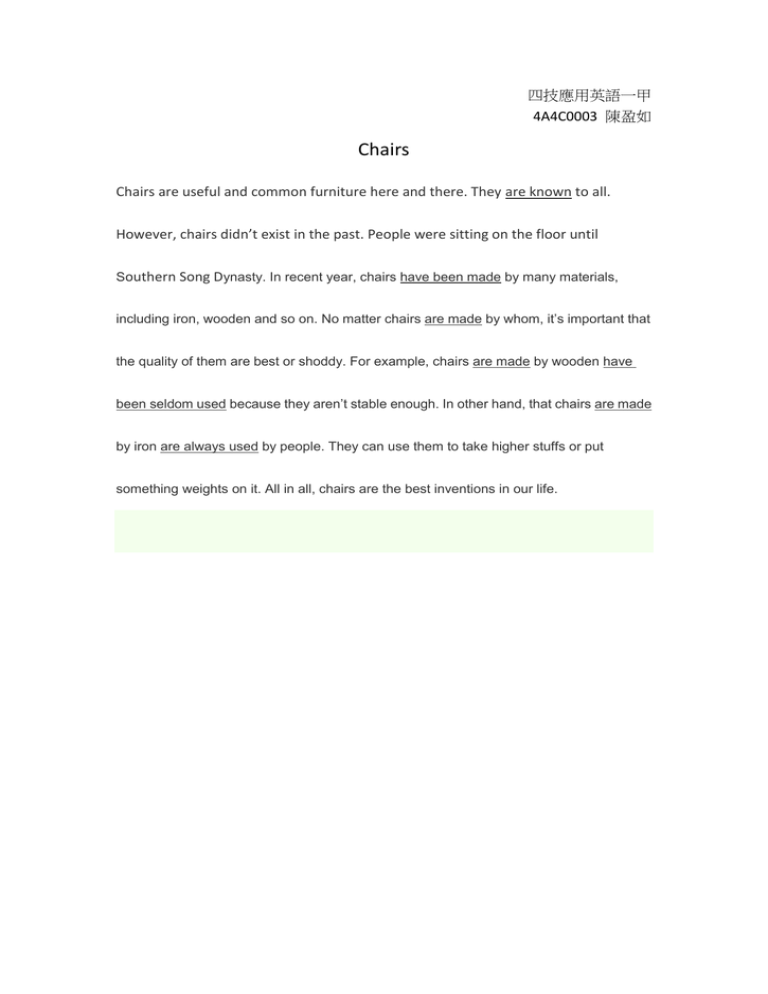 四技應用英語一甲
4A4C0003 陳盈如
Chairs
Chairs are useful and common furniture here and there. They are known to all.
However, chairs didn't exist in the past. People were sitting on the floor until
Southern Song Dynasty. In recent year, chairs have been made by many materials,
including iron, wooden and so on. No matter chairs are made by whom, it's important that
the quality of them are best or shoddy. For example, chairs are made by wooden have
been seldom used because they aren't stable enough. In other hand, that chairs are made
by iron are always used by people. They can use them to take higher stuffs or put
something weights on it. All in all, chairs are the best inventions in our life.