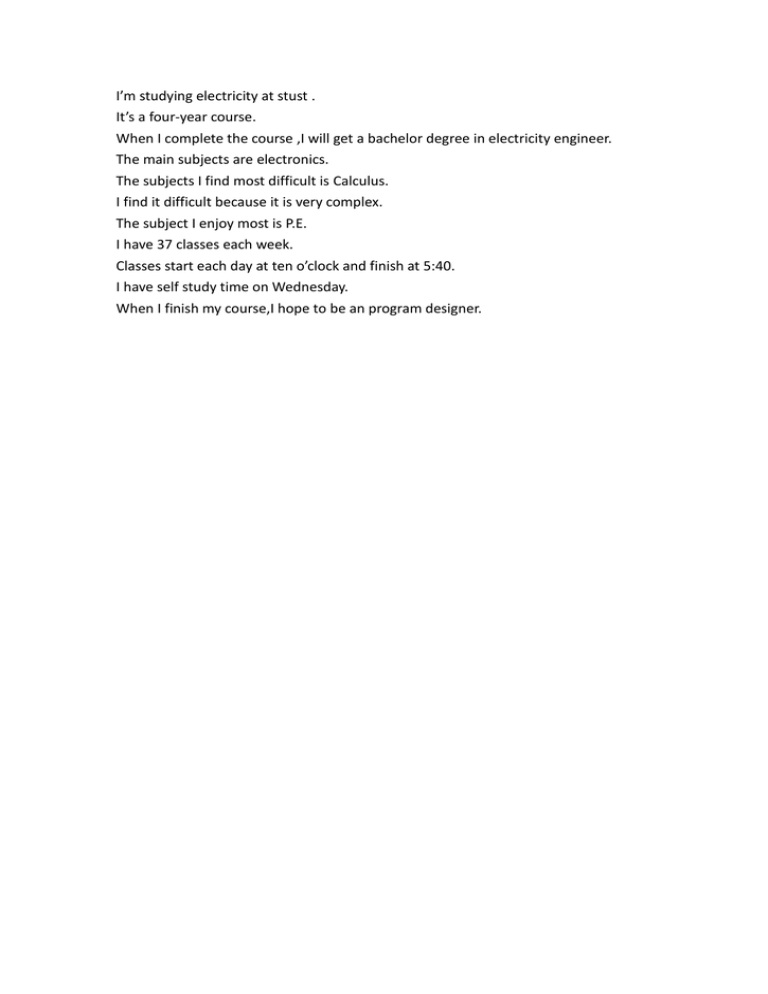 I'm studying electricity at stust .
It's a four-year course.
When I complete the course ,I will get a bachelor degree in electricity engineer.
The main subjects are electronics.
The subjects I find most difficult is Calculus.
I find it difficult because it is very complex.
The subject I enjoy most is P.E.
I have 37 classes each week.
Classes start each day at ten o'clock and finish at 5:40.
I have self study time on Wednesday.
When I finish my course,I hope to be an program designer.