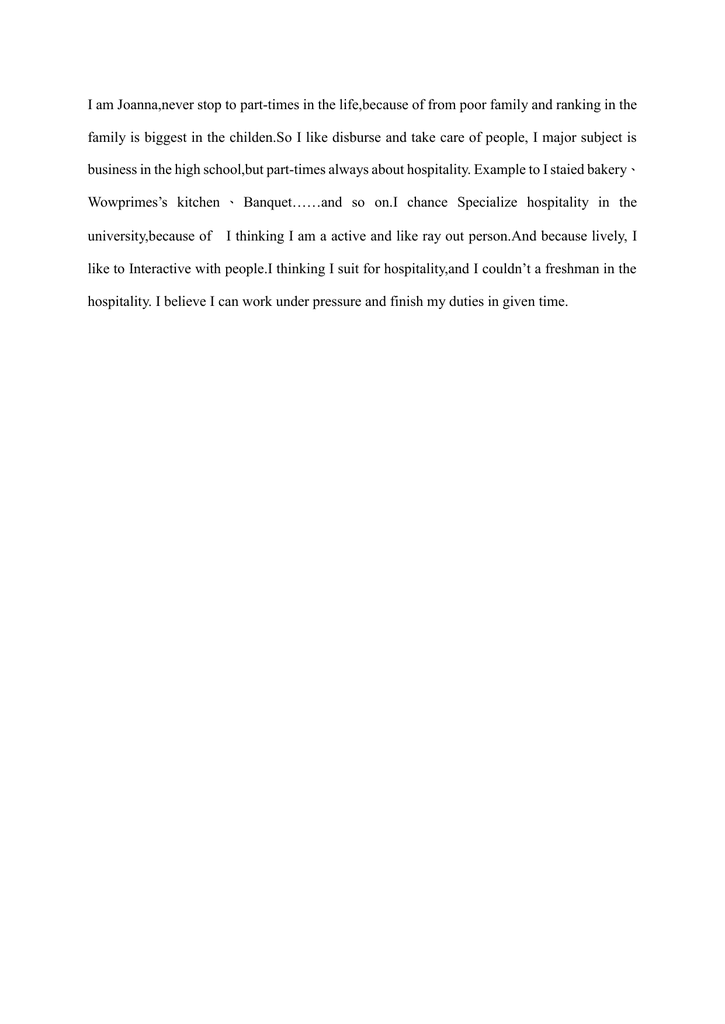 I am Joanna,never stop to part-times in the life,because of from poor family and ranking in the
family is biggest in the childen.So I like disburse and take care of people, I major subject is
business in the high school,but part-times always about hospitality. Example to I staied bakery、
Wowprimes's kitchen 、 Banquet……and so on.I chance Specialize hospitality in the
university,because of
I thinking I am a active and like ray out person.And because lively, I
like to Interactive with people.I thinking I suit for hospitality,and I couldn't a freshman in the
hospitality. I believe I can work under pressure and finish my duties in given time.