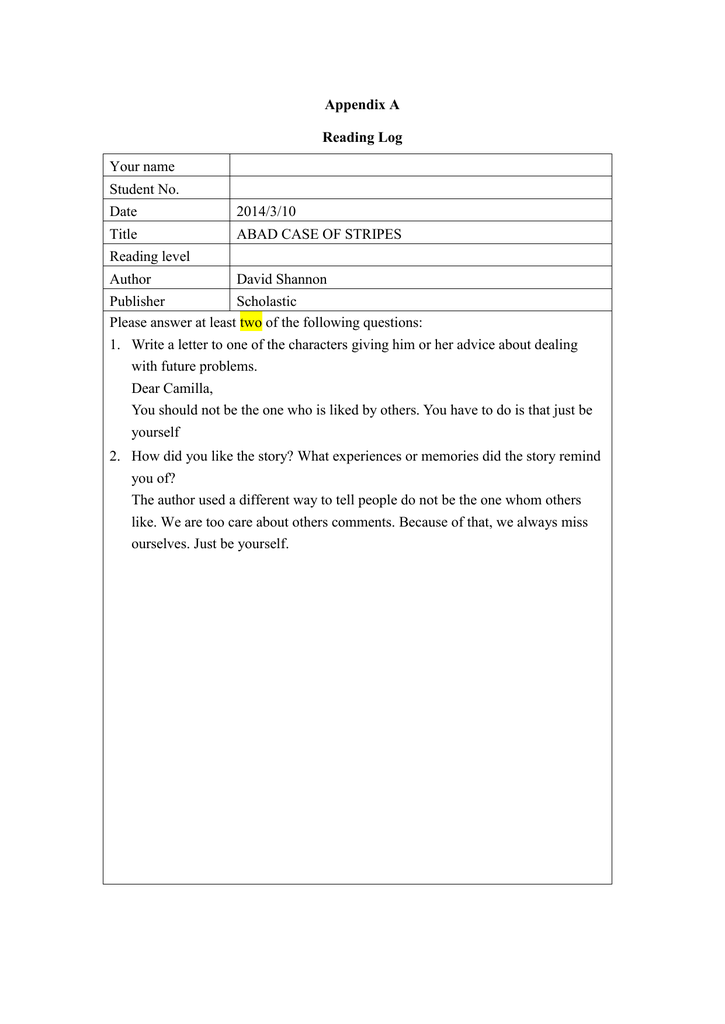 Appendix A
Reading Log
Your name
Student No.
Date
2014/3/10
Title
ABAD CASE OF STRIPES
Reading level
Author
David Shannon
Publisher
Scholastic
Please answer at least two of the following questions:
1. Write a letter to one of the characters giving him or her advice about dealing
with future problems.
Dear Camilla,
You should not be the one who is liked by others. You have to do is that just be
yourself
2. How did you like the story? What experiences or memories did the story remind
you of?
The author used a different way to tell people do not be the one whom others
like. We are too care about others comments. Because of that, we always miss
ourselves. Just be yourself.