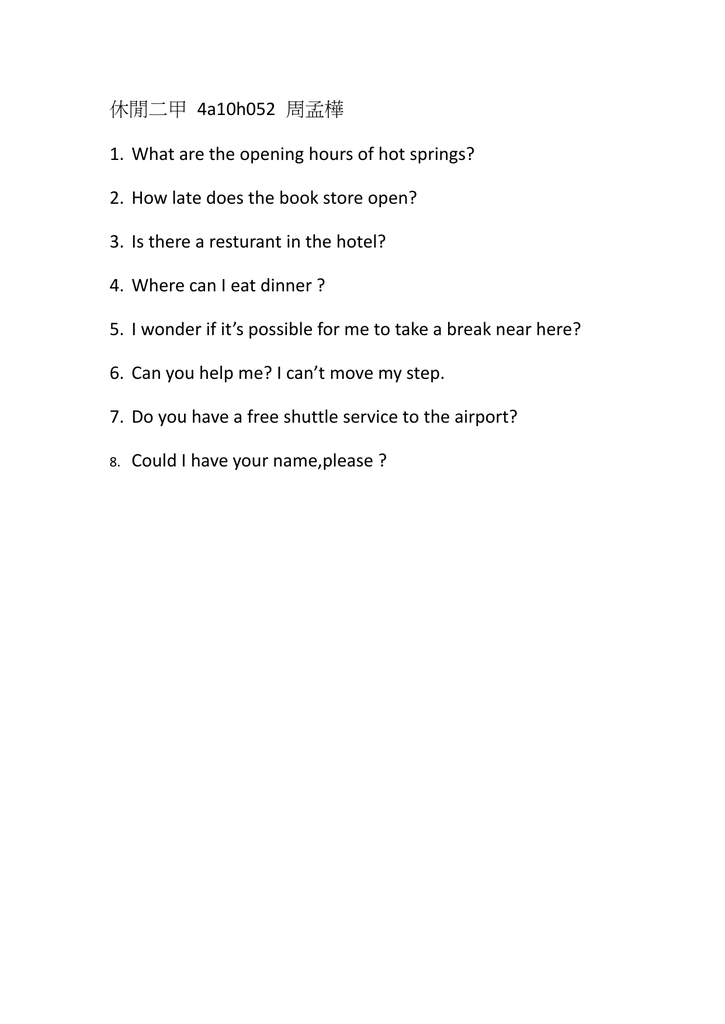 休閒二甲 4a10h052 周孟樺
1. What are the opening hours of hot springs?
2. How late does the book store open?
3. Is there a resturant in the hotel?
4. Where can I eat dinner ?
5. I wonder if it's possible for me to take a break near here?
6. Can you help me? I can't move my step.
7. Do you have a free shuttle service to the airport?
8.
Could I have your name,please ?