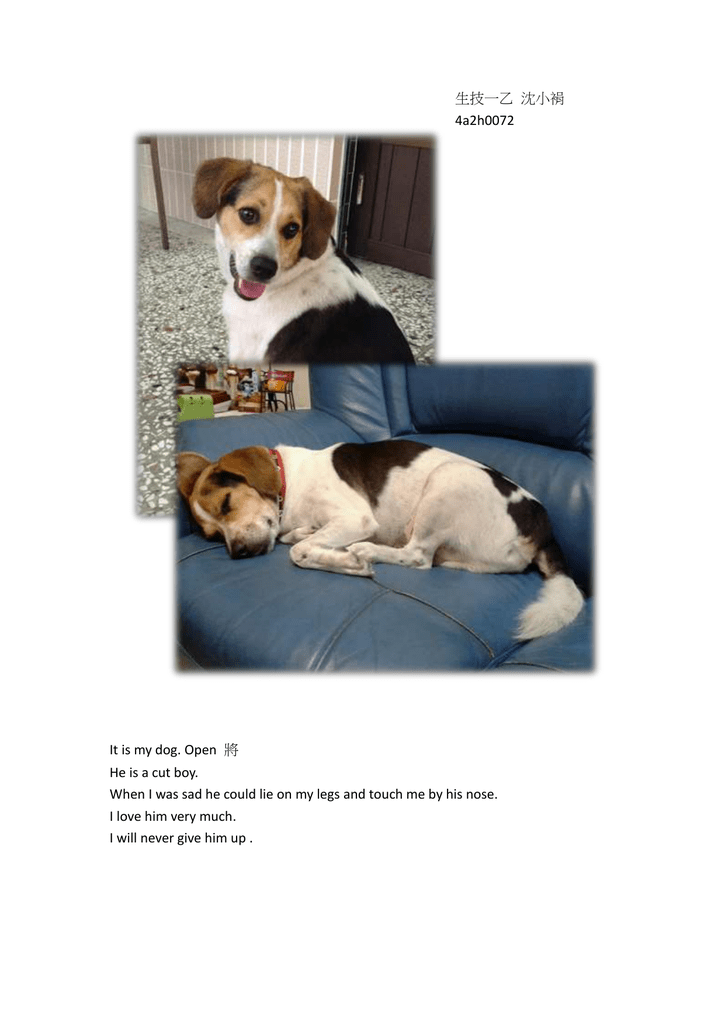 生技一乙 沈小裐
4a2h0072
It is my dog. Open 將
He is a cut boy.
When I was sad he could lie on my legs and touch me by his nose.
I love him very much.
I will never give him up .
It is me.
Last summer vacation I went snorkeling.
In the ocean ,I can see many kinds of fishes
The water is cool .