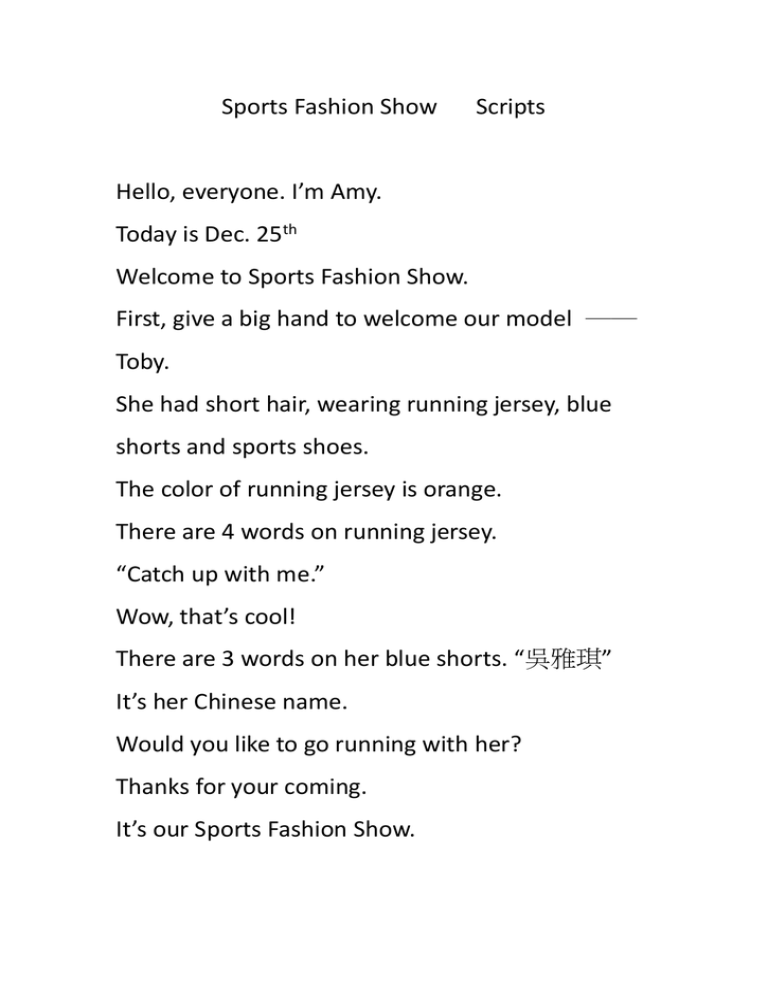 Sports Fashion Show
Scripts
Hello, everyone. I'm Amy.
Today is Dec. 25th
Welcome to Sports Fashion Show.
First, give a big hand to welcome our model ──
Toby.
She had short hair, wearing running jersey, blue
shorts and sports shoes.
The color of running jersey is orange.
There are 4 words on running jersey.
"Catch up with me."
Wow, that's cool!
There are 3 words on her blue shorts. "吳雅琪"
It's her Chinese name.
Would you like to go running with her?
Thanks for your coming.
It's our Sports Fashion Show.