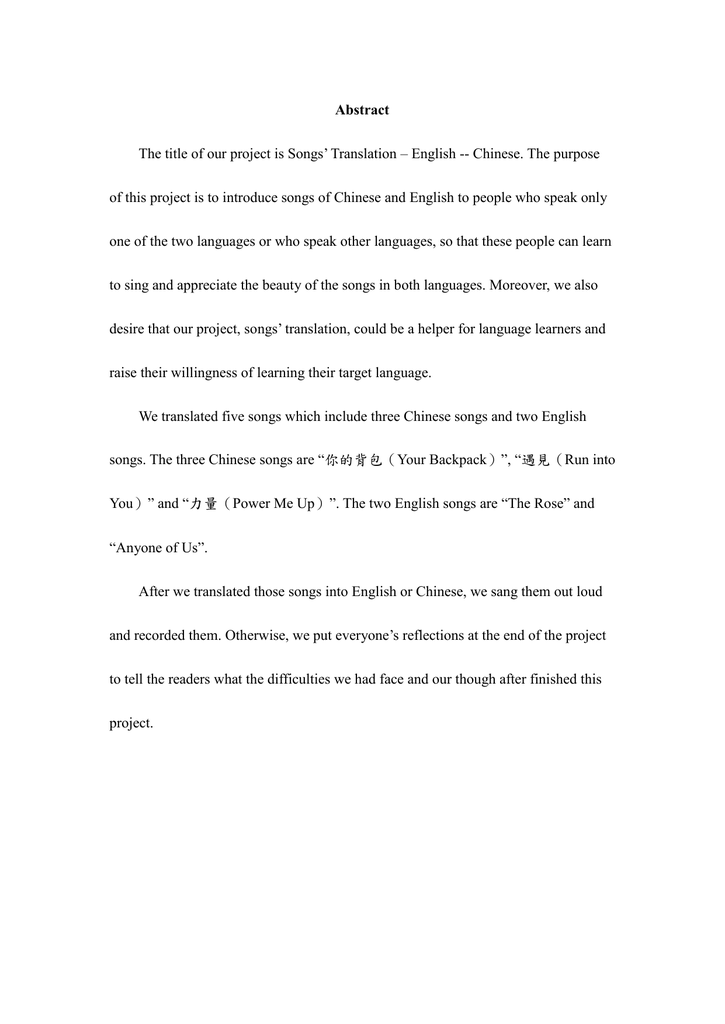 Abstract
The title of our project is Songs' Translation – English -- Chinese. The purpose
of this project is to introduce songs of Chinese and English to people who speak only
one of the two languages or who speak other languages, so that these people can learn
to sing and appreciate the beauty of the songs in both languages. Moreover, we also
desire that our project, songs' translation, could be a helper for language learners and
raise their willingness of learning their target language.
We translated five songs which include three Chinese songs and two English
songs. The three Chinese songs are "你的背包(Your Backpack)", "遇見(Run into
You)" and "力量(Power Me Up)". The two English songs are "The Rose" and
"Anyone of Us".
After we translated those songs into English or Chinese, we sang them out loud
and recorded them. Otherwise, we put everyone's reflections at the end of the project
to tell the readers what the difficulties we had face and our though after finished this
project.