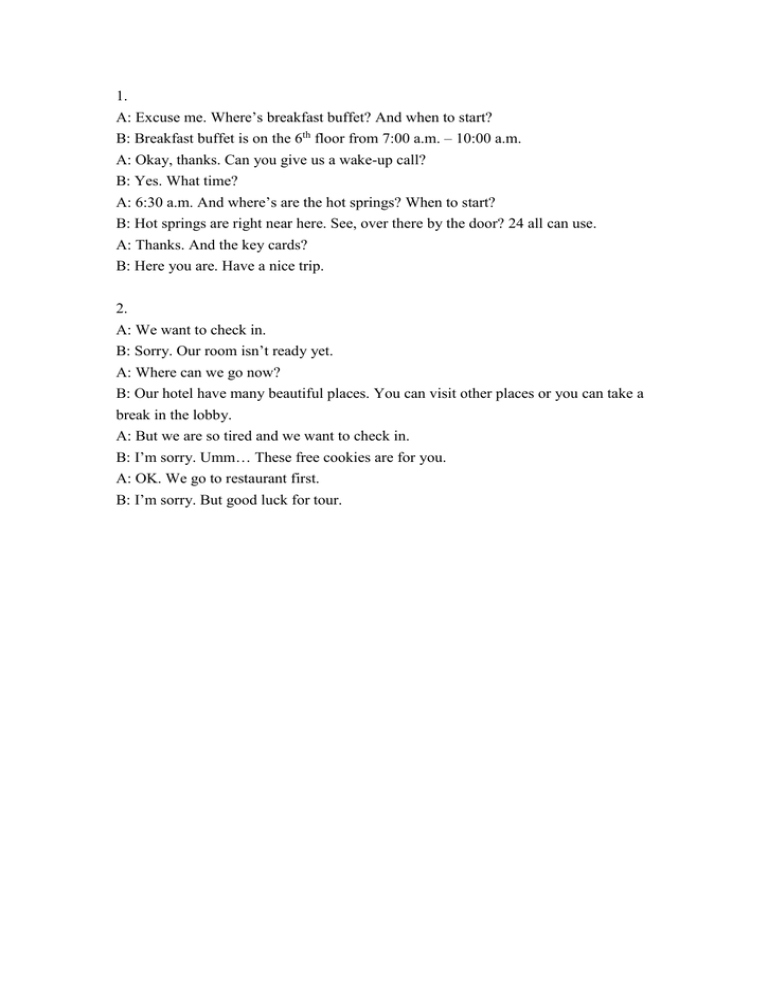 1.
A: Excuse me. Where's breakfast buffet? And when to start?
B: Breakfast buffet is on the 6th floor from 7:00 a.m. – 10:00 a.m.
A: Okay, thanks. Can you give us a wake-up call?
B: Yes. What time?
A: 6:30 a.m. And where's are the hot springs? When to start?
B: Hot springs are right near here. See, over there by the door? 24 all can use.
A: Thanks. And the key cards?
B: Here you are. Have a nice trip.
2.
A: We want to check in.
B: Sorry. Our room isn't ready yet.
A: Where can we go now?
B: Our hotel have many beautiful places. You can visit other places or you can take a
break in the lobby.
A: But we are so tired and we want to check in.
B: I'm sorry. Umm… These free cookies are for you.
A: OK. We go to restaurant first.
B: I'm sorry. But good luck for tour.