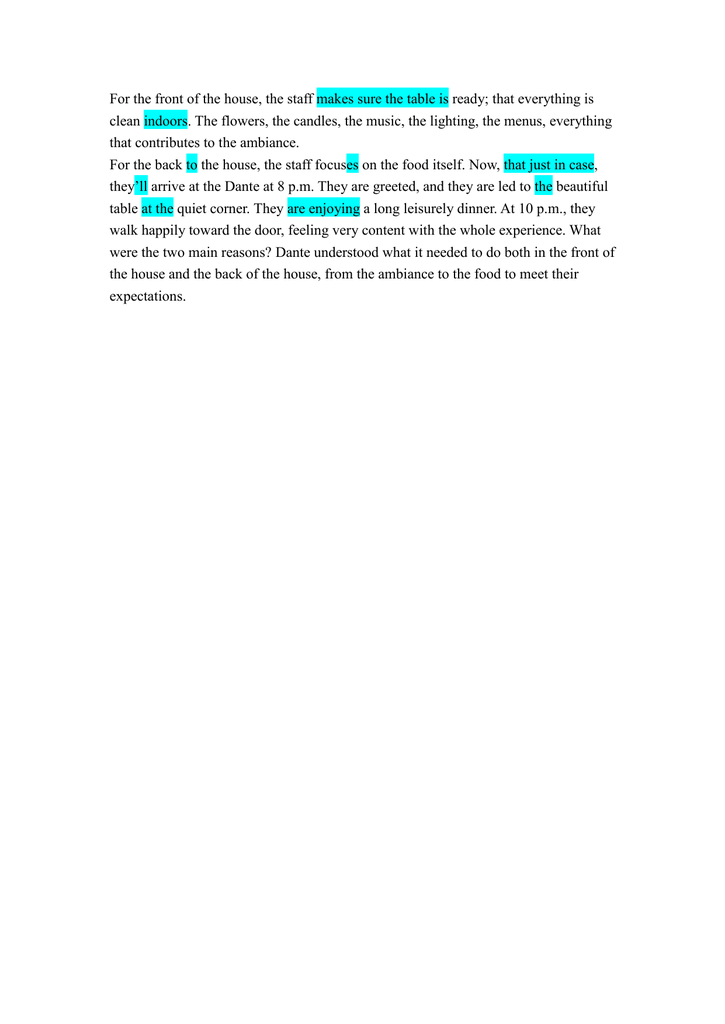 For the front of the house, the staff makes sure the table is ready; that everything is
clean indoors. The flowers, the candles, the music, the lighting, the menus, everything
that contributes to the ambiance.
For the back to the house, the staff focuses on the food itself. Now, that just in case,
they'll arrive at the Dante at 8 p.m. They are greeted, and they are led to the beautiful
table at the quiet corner. They are enjoying a long leisurely dinner. At 10 p.m., they
walk happily toward the door, feeling very content with the whole experience. What
were the two main reasons? Dante understood what it needed to do both in the front of
the house and the back of the house, from the ambiance to the food to meet their
expectations.