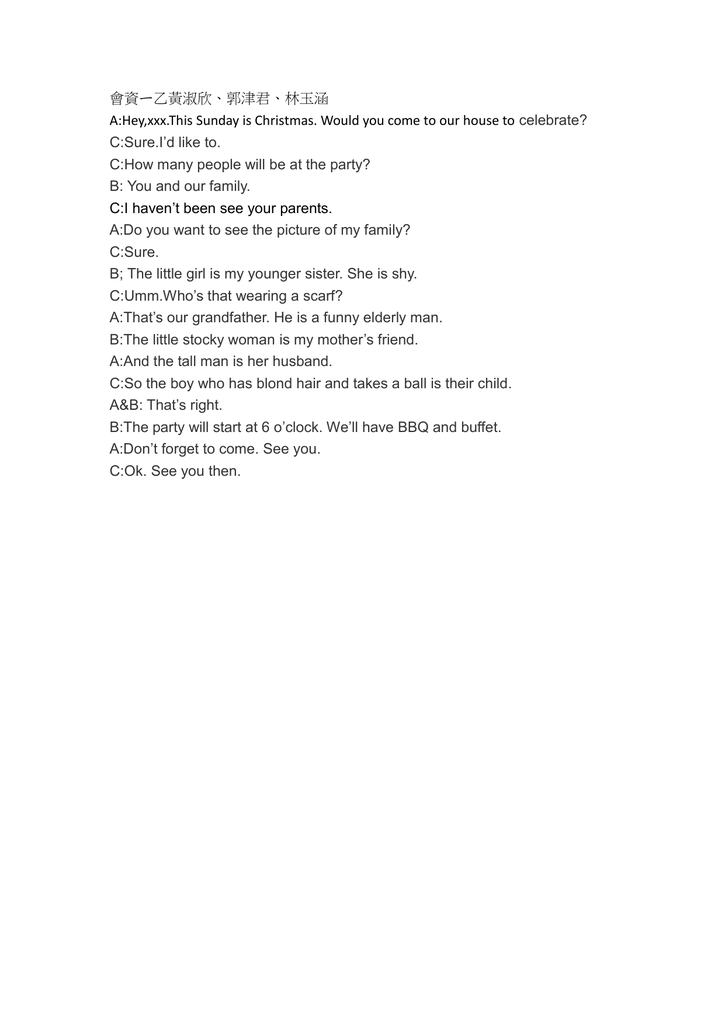 會資ㄧ乙黃淑欣、郭津君、林玉涵
A:Hey,xxx.This Sunday is Christmas. Would you come to our house to celebrate?
C:Sure.I'd like to.
C:How many people will be at the party?
B: You and our family.
C:I haven't been see your parents.
A:Do you want to see the picture of my family?
C:Sure.
B; The little girl is my younger sister. She is shy.
C:Umm.Who's that wearing a scarf?
A:That's our grandfather. He is a funny elderly man.
B:The little stocky woman is my mother's friend.
A:And the tall man is her husband.
C:So the boy who has blond hair and takes a ball is their child.
A&B: That's right.
B:The party will start at 6 o'clock. We'll have BBQ and buffet.
A:Don't forget to come. See you.
C:Ok. See you then.