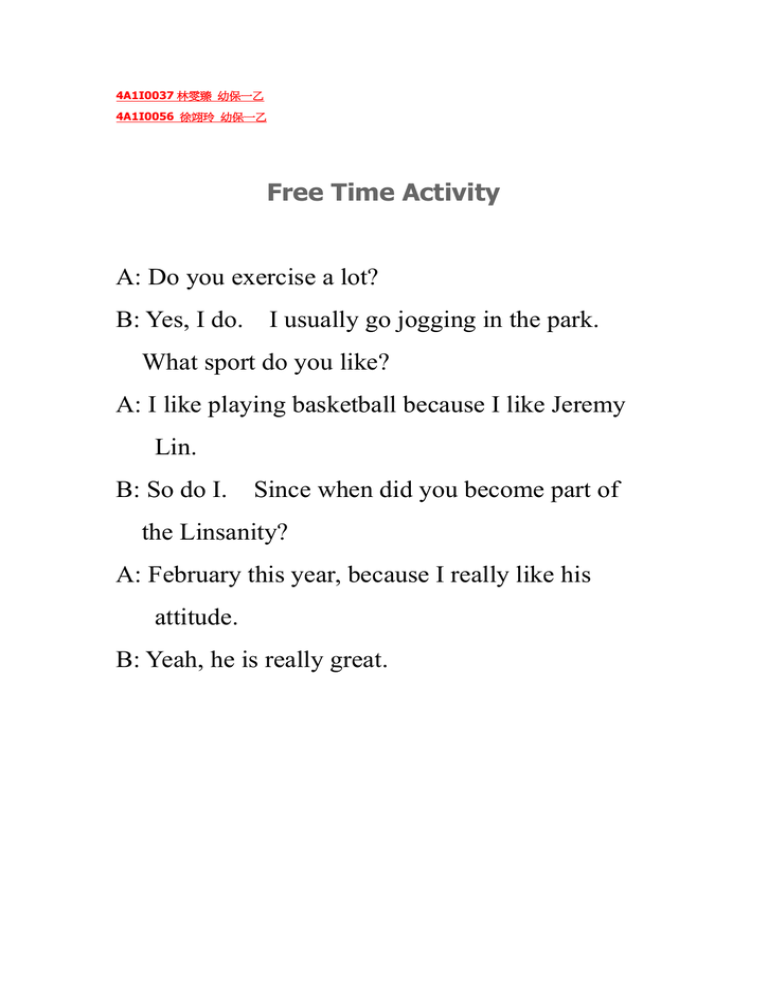 4A1I0037 林雯臻 幼保一乙
4A1I0056 徐翊玲 幼保一乙
Free Time Activity
A: Do you exercise a lot?
B: Yes, I do. I usually go jogging in the park.
What sport do you like?
A: I like playing basketball because I like Jeremy
Lin.
B: So do I.
Since when did you become part of
the Linsanity?
A: February this year, because I really like his
attitude.
B: Yeah, he is really great.