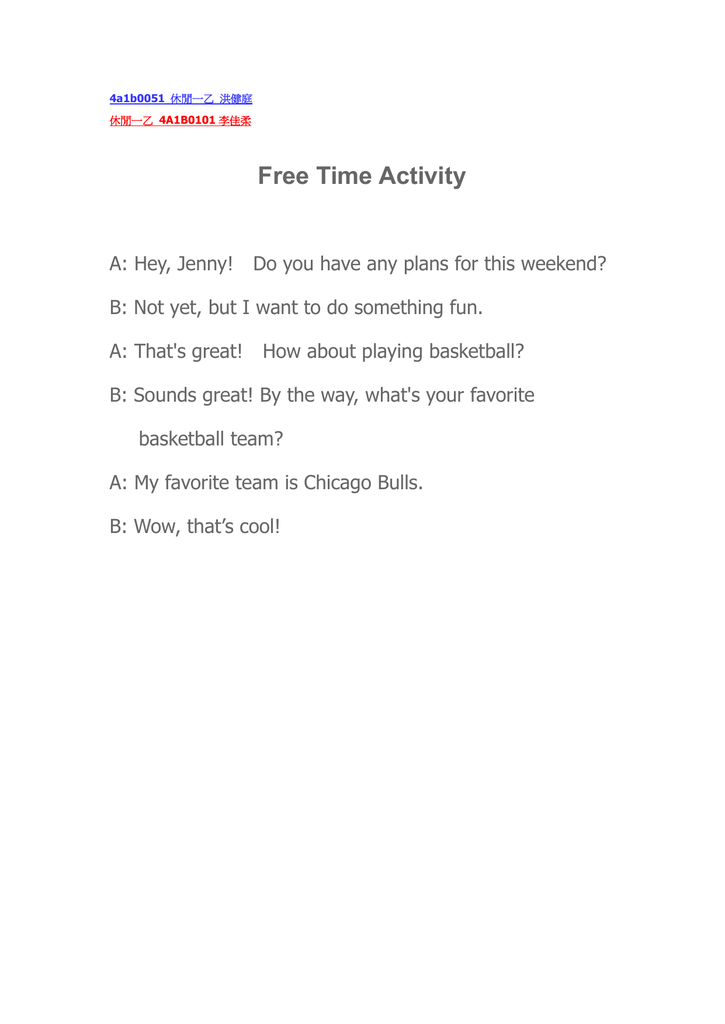 4a1b0051 休閒一乙 洪健庭
休閒一乙 4A1B0101 李佳柔
Free Time Activity
A: Hey, Jenny!
Do you have any plans for this weekend?
B: Not yet, but I want to do something fun.
A: That's great!
How about playing basketball?
B: Sounds great! By the way, what's your favorite
basketball team?
A: My favorite team is Chicago Bulls.
B: Wow, that's cool!