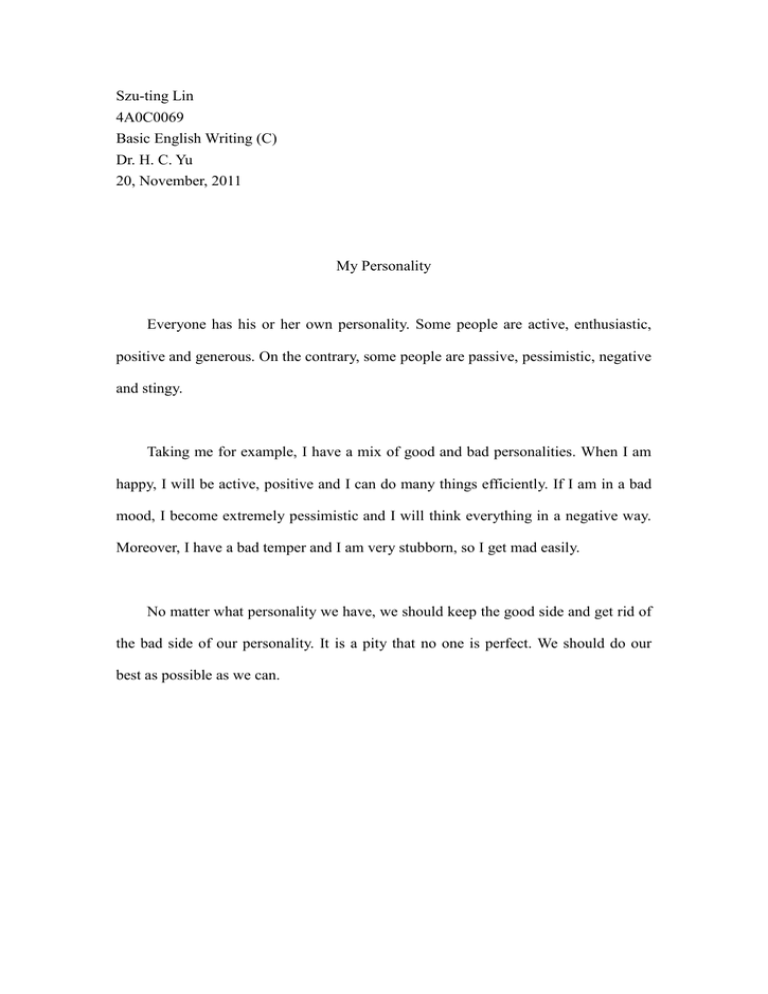 Szu-ting Lin
4A0C0069
Basic English Writing (C)
Dr. H. C. Yu
20, November, 2011
My Personality
Everyone has his or her own personality. Some people are active, enthusiastic,
positive and generous. On the contrary, some people are passive, pessimistic, negative
and stingy.
Taking me for example, I have a mix of good and bad personalities. When I am
happy, I will be active, positive and I can do many things efficiently. If I am in a bad
mood, I become extremely pessimistic and I will think everything in a negative way.
Moreover, I have a bad temper and I am very stubborn, so I get mad easily.
No matter what personality we have, we should keep the good side and get rid of
the bad side of our personality. It is a pity that no one is perfect. We should do our
best as possible as we can.