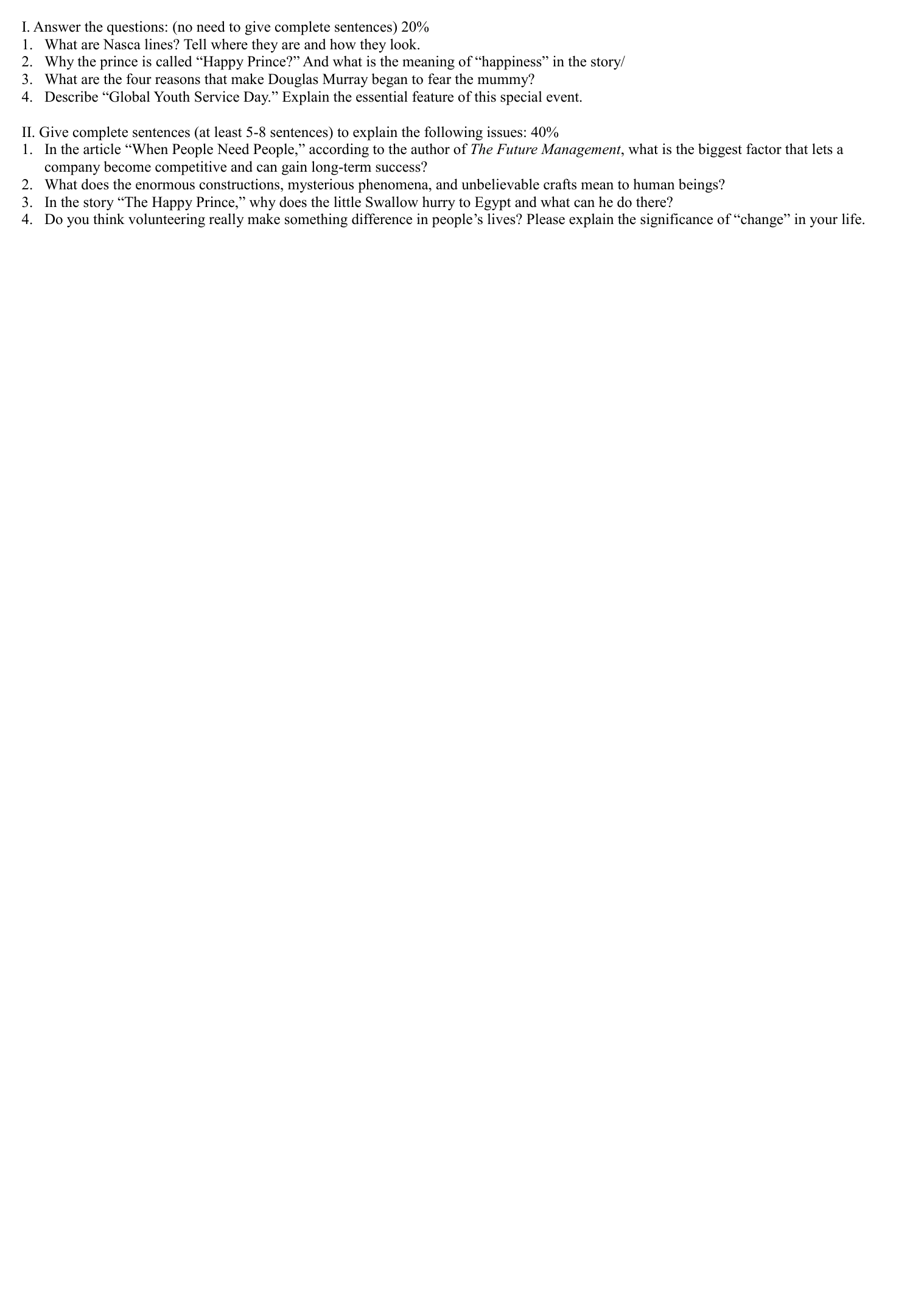 I. Answer the questions: (no need to give complete sentences) 20% 1.
What are Nasca lines? Tell where they are and how they look. 2.
Why the prince is called "Happy Prince?" And what is the meaning of "happiness" in the story/ 3.
4.
What are the four reasons that make Douglas Murray began to fear the mummy? Describe "Global Youth Service Day." Explain the essential feature of this special event. II. Give complete sentences (at least 5-8 sentences) to explain the following issues: 40% 1.
In the article "When People Need People," according to the author of
The Future Management
, what is the biggest factor that lets a company become competitive and can gain long-term success? 2.
3.
4.
What does the enormous constructions, mysterious phenomena, and unbelievable crafts mean to human beings? In the story "The Happy Prince," why does the little Swallow hurry to Egypt and what can he do there? Do you think volunteering really make something difference in people's lives? Please explain the significance of "change" in your life.