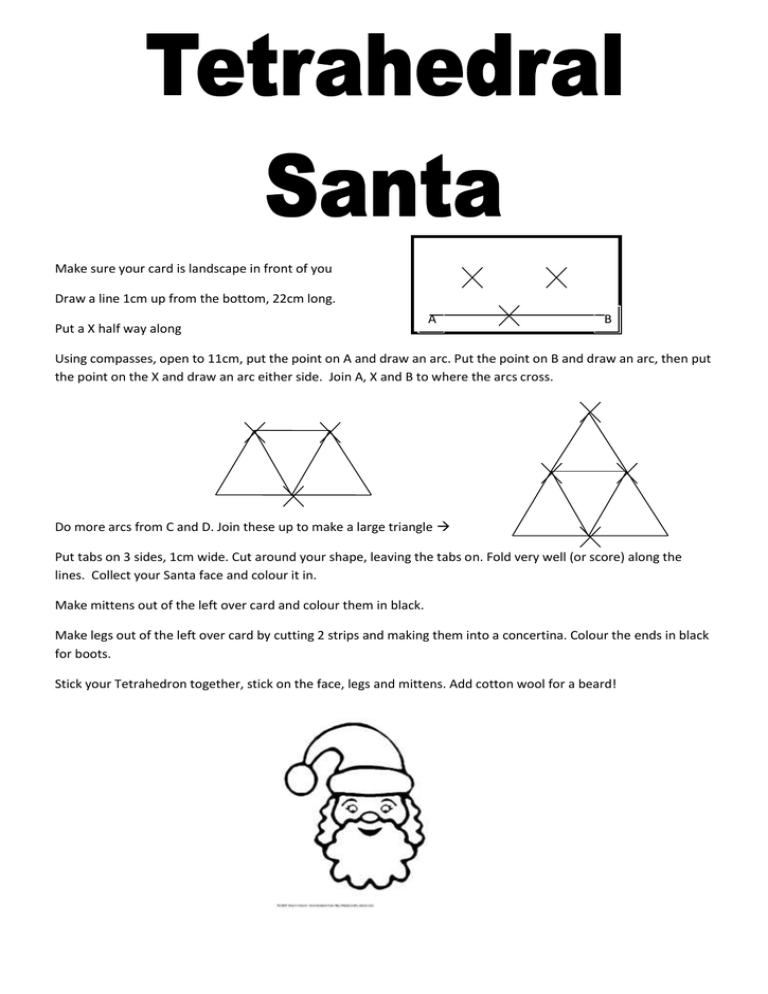 Make sure your card is landscape in front of you
Draw a line 1cm up from the bottom, 22cm long.
Put a X half way along
A
B
Using compasses, open to 11cm, put the point on A and draw an arc. Put the point on B and draw an arc, then put
the point on the X and draw an arc either side. Join A, X and B to where the arcs cross.
Do more arcs from C and D. Join these up to make a large triangle 
Put tabs on 3 sides, 1cm wide. Cut around your shape, leaving the tabs on. Fold very well (or score) along the
lines. Collect your Santa face and colour it in.
Make mittens out of the left over card and colour them in black.
Make legs out of the left over card by cutting 2 strips and making them into a concertina. Colour the ends in black
for boots.
Stick your Tetrahedron together, stick on the face, legs and mittens. Add cotton wool for a beard!