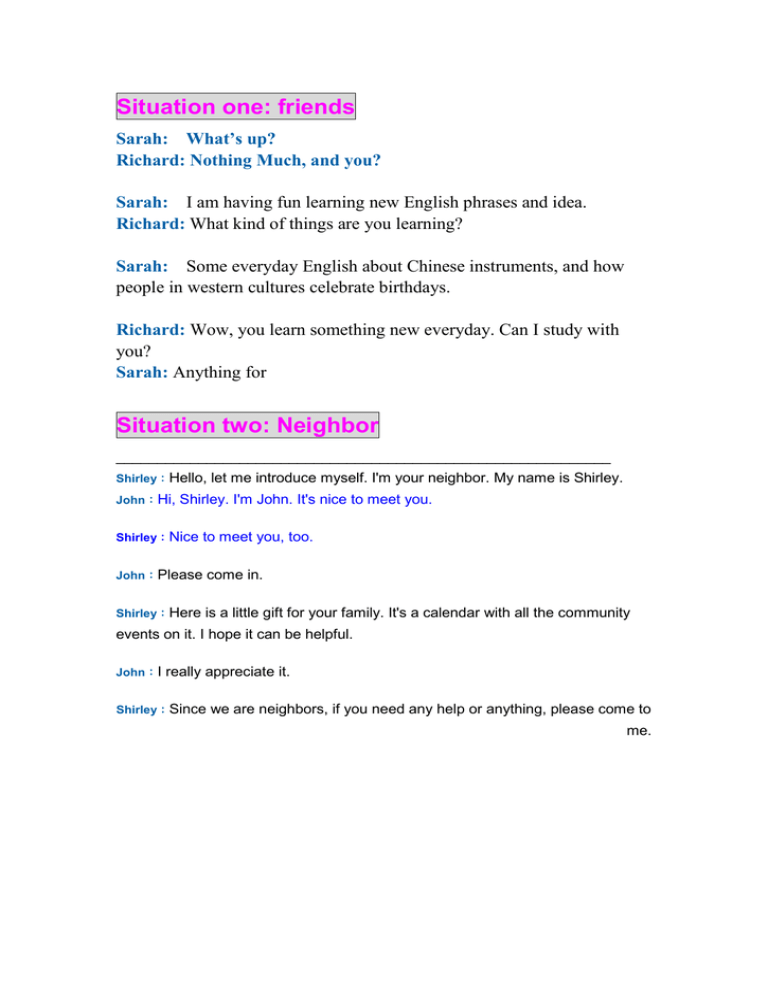 Situation one: friends
Sarah: What's up?
Richard: Nothing Much, and you?
Sarah: I am having fun learning new English phrases and idea.
Richard: What kind of things are you learning?
Sarah: Some everyday English about Chinese instruments, and how
people in western cultures celebrate birthdays.
Richard: Wow, you learn something new everyday. Can I study with
you?
Sarah: Anything for
Situation two: Neighbor
____________________________________________________________
Shirley:Hello,
John:Hi,
let me introduce myself. I'm your neighbor. My name is Shirley.
Shirley. I'm John. It's nice to meet you.
Shirley:Nice
to meet you, too.
John:Please
come in.
Shirley:Here
is a little gift for your family. It's a calendar with all the community
events on it. I hope it can be helpful.
John:I
really appreciate it.
Shirley:Since
we are neighbors, if you need any help or anything, please come to
me.