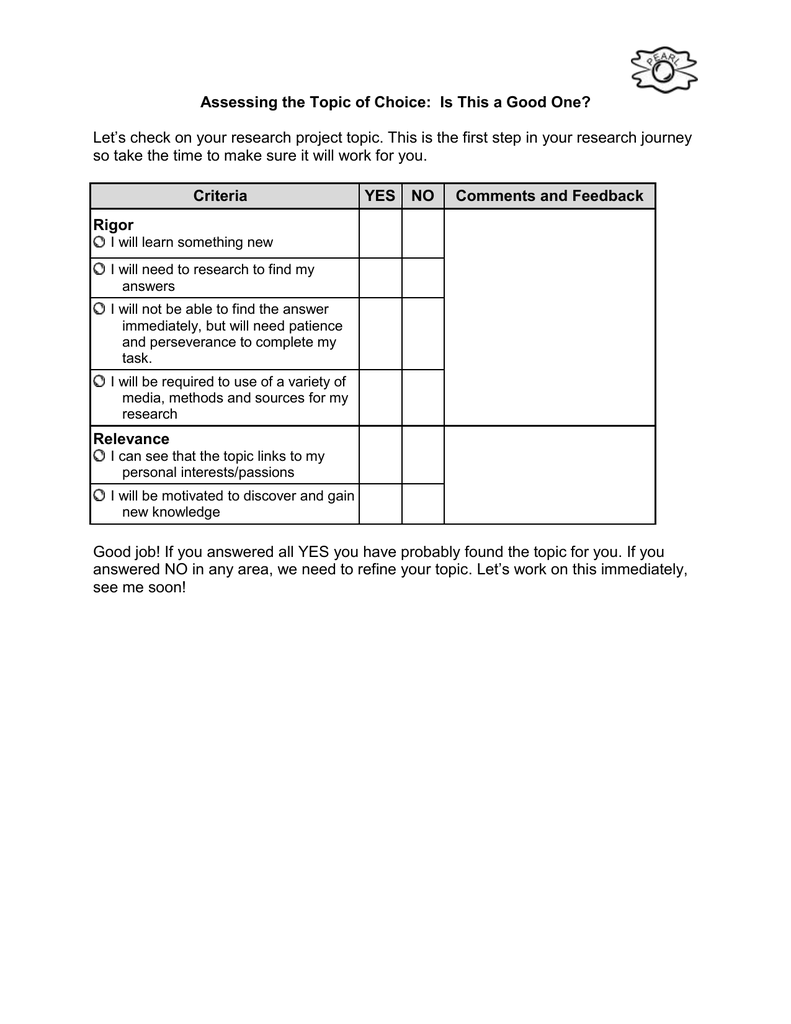 Assessing the Topic of Choice: Is This a Good One?
Let's check on your research project topic. This is the first step in your research journey
so take the time to make sure it will work for you.
Criteria
YES
NO
Comments and Feedback
Rigor
I will learn something new
I will need to research to find my
answers
I will not be able to find the answer
immediately, but will need patience
and perseverance to complete my
task.
I will be required to use of a variety of
media, methods and sources for my
research
Relevance
I can see that the topic links to my
personal interests/passions
I will be motivated to discover and gain
new knowledge
Good job! If you answered all YES you have probably found the topic for you. If you
answered NO in any area, we need to refine your topic. Let's work on this immediately,
see me soon!