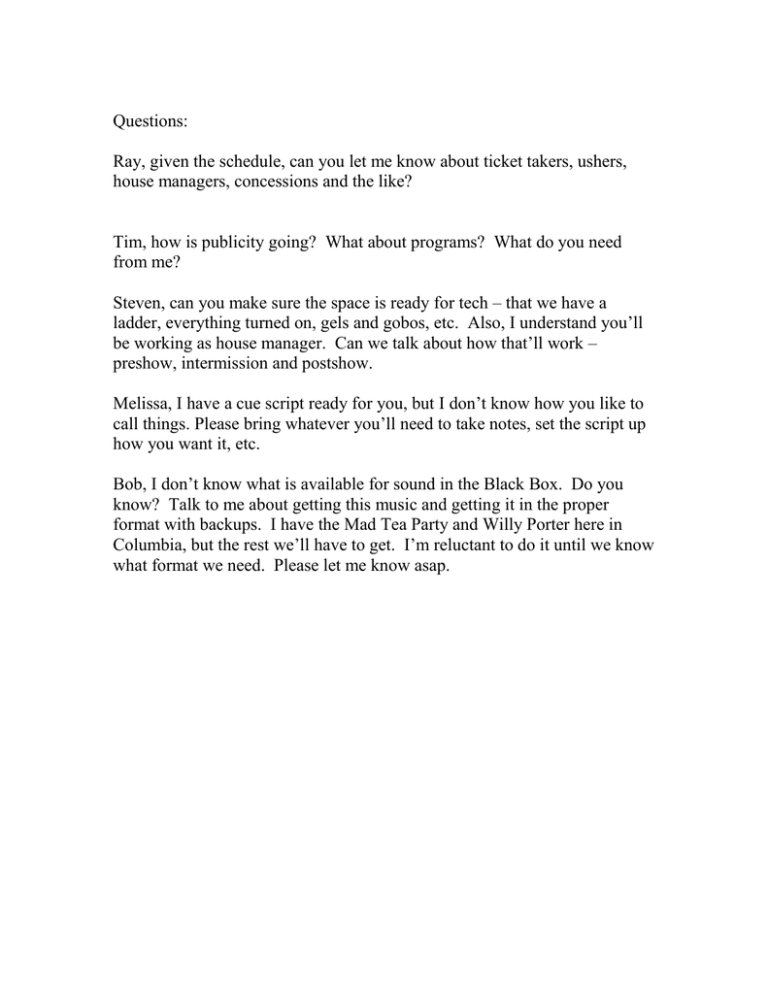 Questions:
Ray, given the schedule, can you let me know about ticket takers, ushers,
house managers, concessions and the like?
Tim, how is publicity going? What about programs? What do you need
from me?
Steven, can you make sure the space is ready for tech – that we have a
ladder, everything turned on, gels and gobos, etc. Also, I understand you'll
be working as house manager. Can we talk about how that'll work –
preshow, intermission and postshow.
Melissa, I have a cue script ready for you, but I don't know how you like to
call things. Please bring whatever you'll need to take notes, set the script up
how you want it, etc.
Bob, I don't know what is available for sound in the Black Box. Do you
know? Talk to me about getting this music and getting it in the proper
format with backups. I have the Mad Tea Party and Willy Porter here in
Columbia, but the rest we'll have to get. I'm reluctant to do it until we know
what format we need. Please let me know asap.