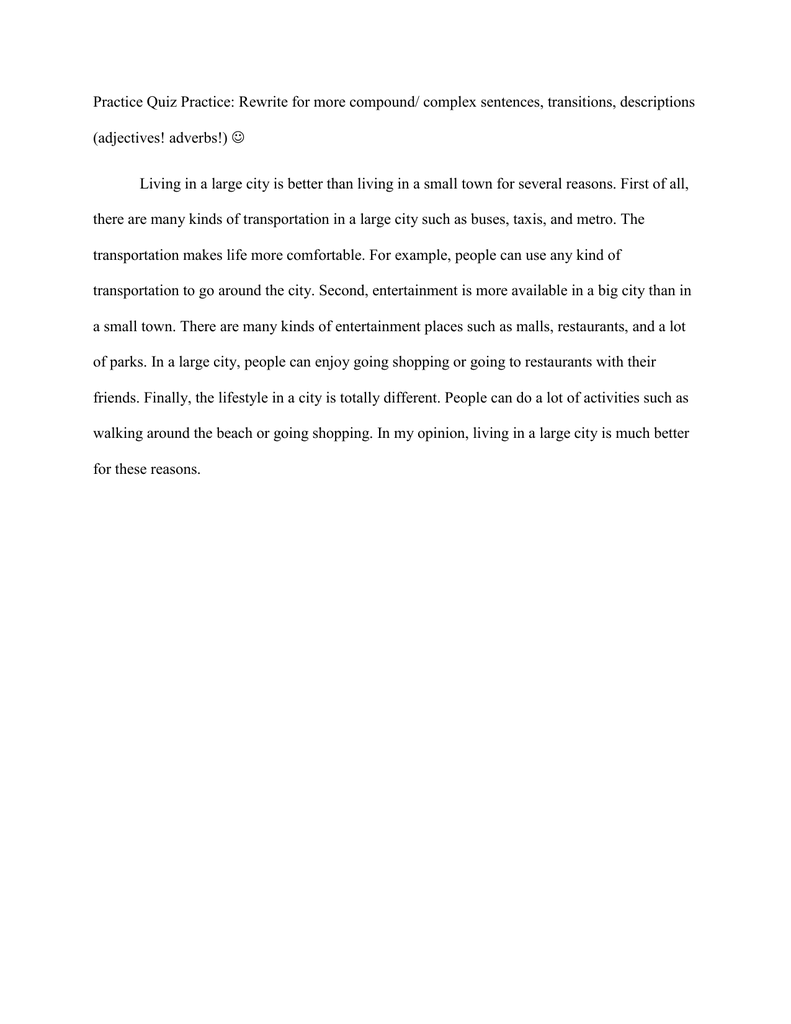 Practice Quiz Practice: Rewrite for more compound/ complex sentences, transitions, descriptions
(adjectives! adverbs!) 
Living in a large city is better than living in a small town for several reasons. First of all,
there are many kinds of transportation in a large city such as buses, taxis, and metro. The
transportation makes life more comfortable. For example, people can use any kind of
transportation to go around the city. Second, entertainment is more available in a big city than in
a small town. There are many kinds of entertainment places such as malls, restaurants, and a lot
of parks. In a large city, people can enjoy going shopping or going to restaurants with their
friends. Finally, the lifestyle in a city is totally different. People can do a lot of activities such as
walking around the beach or going shopping. In my opinion, living in a large city is much better
for these reasons.