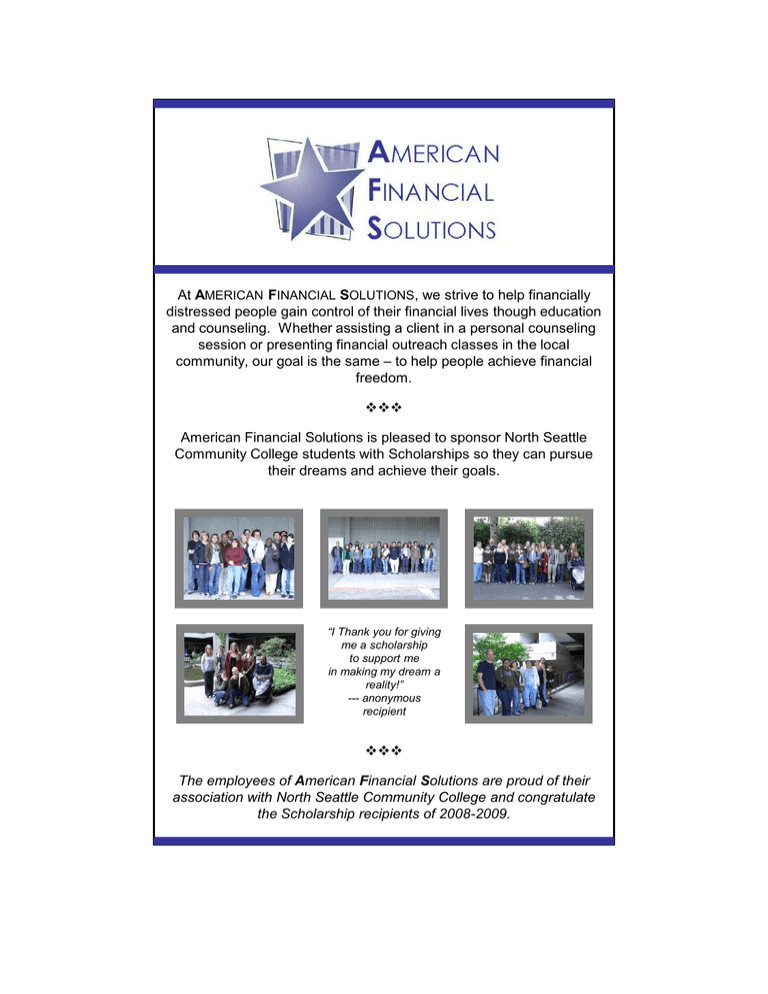 At AMERICAN FINANCIAL SOLUTIONS, we strive to help financially
distressed people gain control of their financial lives though education
and counseling. Whether assisting a client in a personal counseling
session or presenting financial outreach classes in the local
community, our goal is the same – to help people achieve financial
freedom.

American Financial Solutions is pleased to sponsor North Seattle
Community College students with Scholarships so they can pursue
their dreams and achieve their goals.
"I Thank you for giving
me a scholarship
to support me
in making my dream a
reality!"
--- anonymous
recipient

The employees of American Financial Solutions are proud of their
association with North Seattle Community College and congratulate
the Scholarship recipients of 2008-2009.