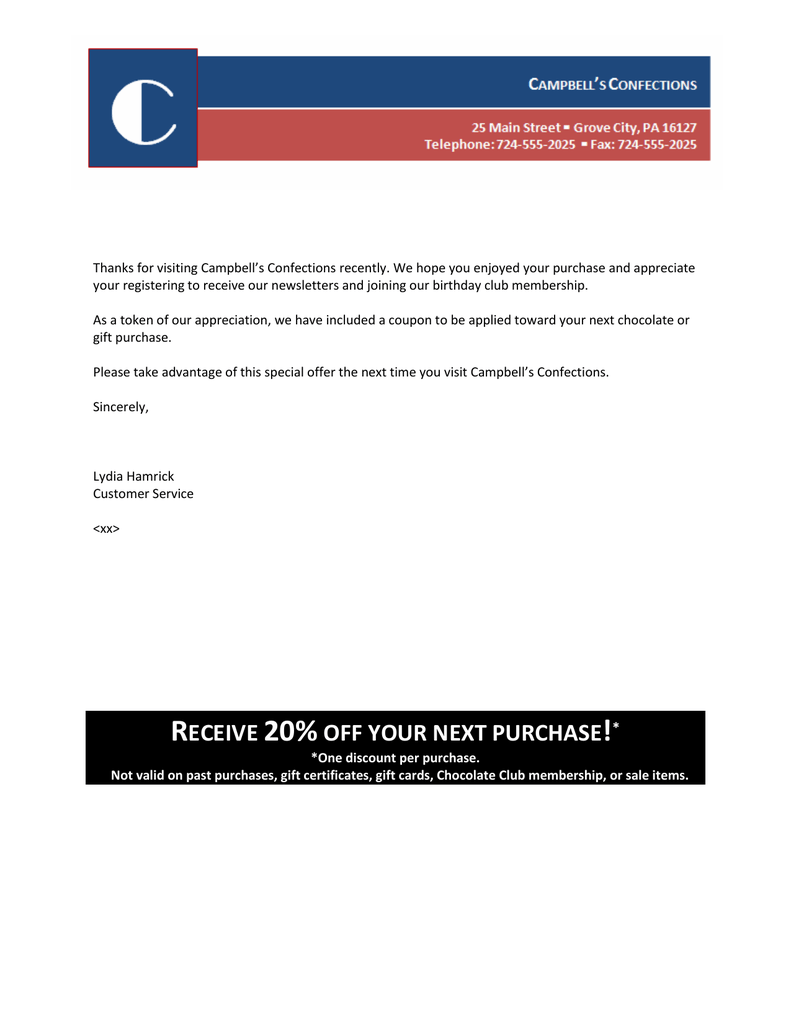 Thanks for visiting Campbell's Confections recently. We hope you enjoyed your purchase and appreciate
your registering to receive our newsletters and joining our birthday club membership.
As a token of our appreciation, we have included a coupon to be applied toward your next chocolate or
gift purchase.
Please take advantage of this special offer the next time you visit Campbell's Confections.
Sincerely,
Lydia Hamrick
Customer Service
<xx>
RECEIVE 20% OFF YOUR NEXT PURCHASE!*
*One discount per purchase.
Not valid on past purchases, gift certificates, gift cards, Chocolate Club membership, or sale items.