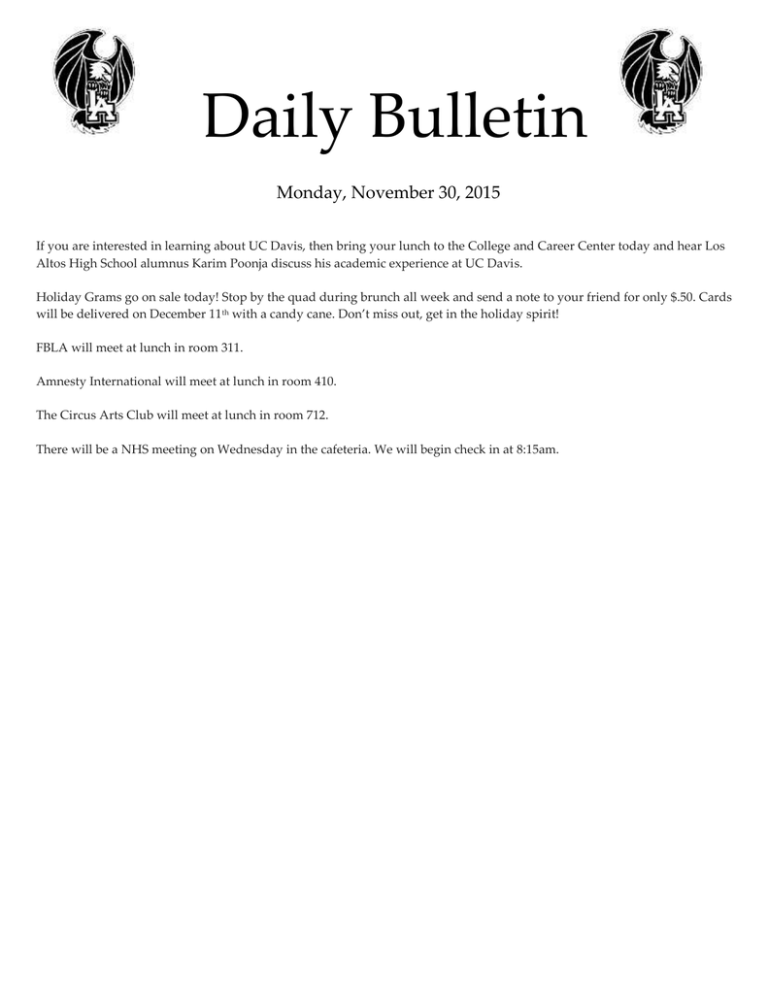 Daily Bulletin
Monday, November 30, 2015
If you are interested in learning about UC Davis, then bring your lunch to the College and Career Center today and hear Los
Altos High School alumnus Karim Poonja discuss his academic experience at UC Davis.
Holiday Grams go on sale today! Stop by the quad during brunch all week and send a note to your friend for only $.50. Cards
will be delivered on December 11th with a candy cane. Don't miss out, get in the holiday spirit!
FBLA will meet at lunch in room 311.
Amnesty International will meet at lunch in room 410.
The Circus Arts Club will meet at lunch in room 712.
There will be a NHS meeting on Wednesday in the cafeteria. We will begin check in at 8:15am.