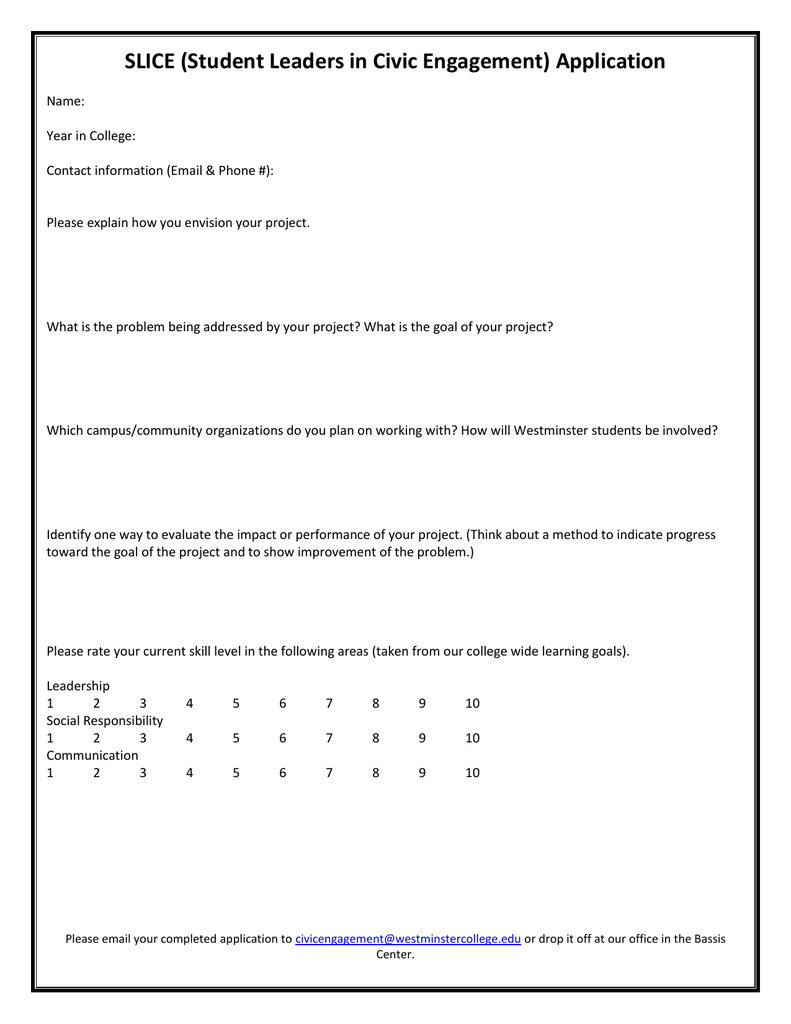 SLICE (Student Leaders in Civic Engagement) Application
Name:
Year in College:
Contact information (Email & Phone #):
Please explain how you envision your project.
What is the problem being addressed by your project? What is the goal of your project?
Which campus/community organizations do you plan on working with? How will Westminster students be involved?
Identify one way to evaluate the impact or performance of your project. (Think about a method to indicate progress
toward the goal of the project and to show improvement of the problem.)
Please rate your current skill level in the following areas (taken from our college wide learning goals).
Leadership
1
2
3
Social Responsibility
1
2
3
Communication
1
2
3
4
5
6
7
8
9
10
4
5
6
7
8
9
10
4
5
6
7
8
9
10
Please email your completed application to [email protected] or drop it off at our office in the Bassis
Center.