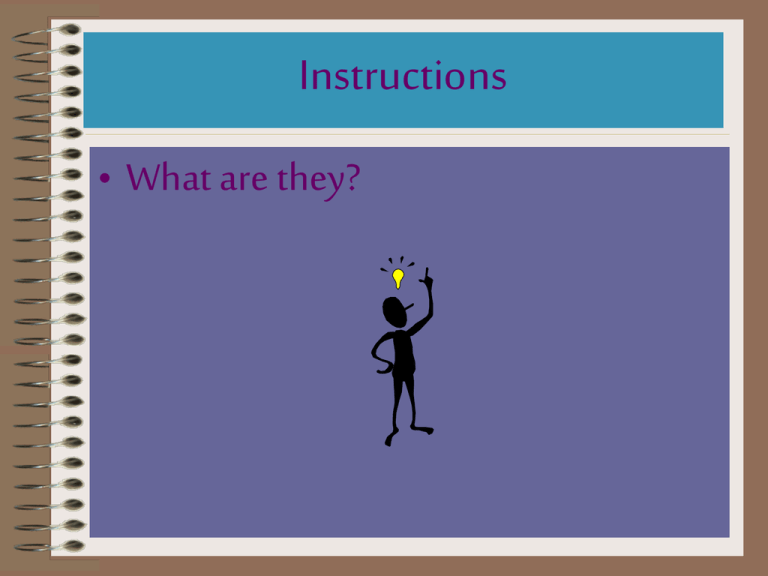 Instructions
• What are they?
What are they?
• A step by step guide
explaining how to make
or do something.
• Instructions can be
spoken or written.
Types of instructions
• Instructions are
used for many
things.
• How many
types of written
instructions can
you think of?
•
•
•
•
•
Recipe books.
Computer games.
Craft books.
Gardening guides.
Science
experiments.
• Sport games.
• Safety rules
Now its your turn!
• Listen carefully to
the instruction
given by your
teacher.
• Can you follow all
the instructions
through listening
carefully?
Making it clear.
• Speak slowly and
clearly.
• Repeat each
instruction.
• Use time connectives.
• Ask questions to the
speaker to check your
understanding.
How are they written?
• Start with a
GOAL.
• Include a list of
tools and
equipment.
• Numbered steps.
• Time
Connectives.
• Imperative verbs.
• A top tip section.
• A question for
the reader.
• Diagrams
• Finished product
picture.