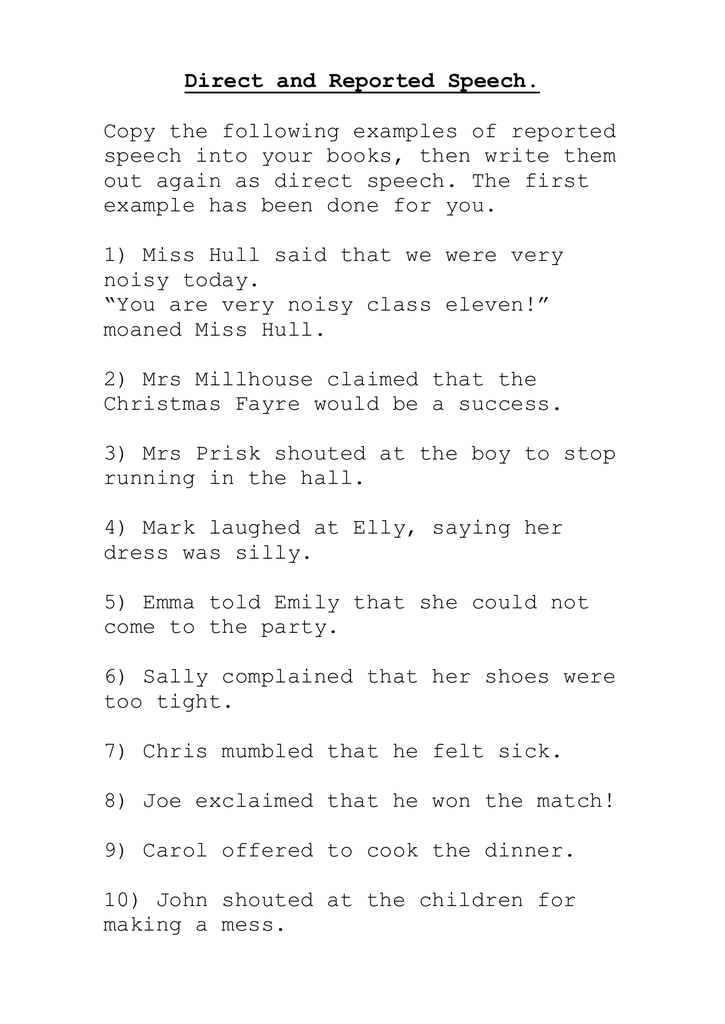 Direct and Reported Speech.
Copy the following examples of reported
speech into your books, then write them
out again as direct speech. The first
example has been done for you.
1) Miss Hull said that we were very
noisy today.
"You are very noisy class eleven!"
moaned Miss Hull.
2) Mrs Millhouse claimed that the
Christmas Fayre would be a success.
3) Mrs Prisk shouted at the boy to stop
running in the hall.
4) Mark laughed at Elly, saying her
dress was silly.
5) Emma told Emily that she could not
come to the party.
6) Sally complained that her shoes were
too tight.
7) Chris mumbled that he felt sick.
8) Joe exclaimed that he won the match!
9) Carol offered to cook the dinner.
10) John shouted at the children for
making a mess.
Extension:
Think of three of your own examples of
direct and reported speech.