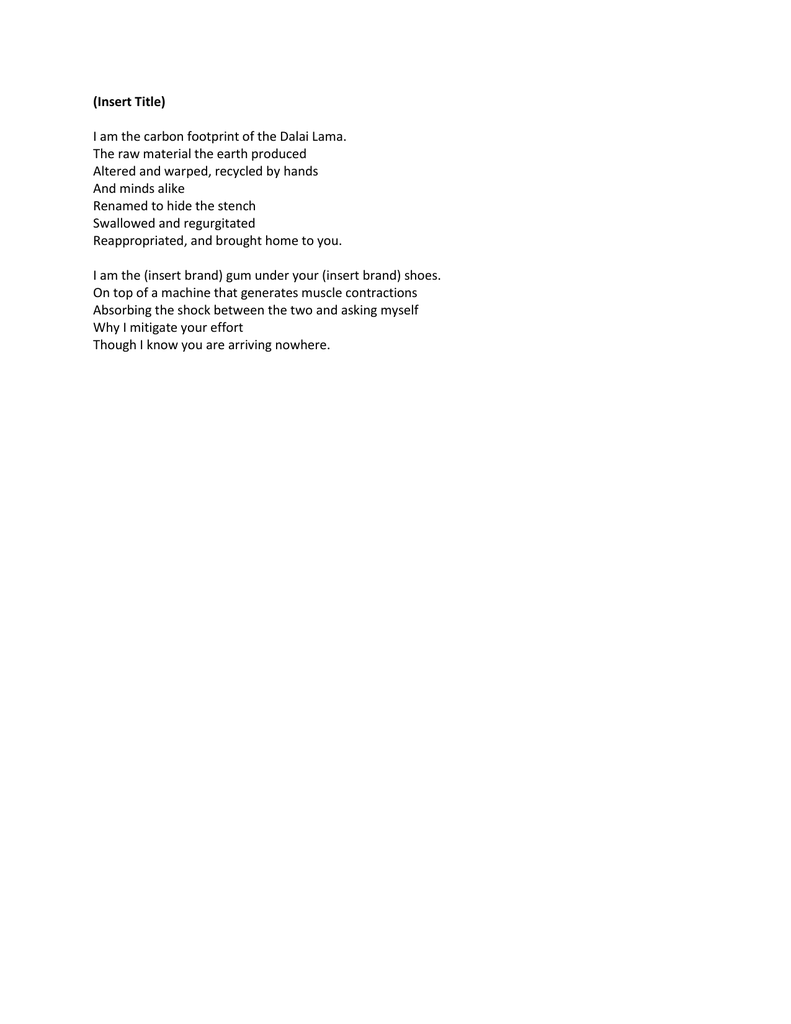 (Insert Title)
I am the carbon footprint of the Dalai Lama.
The raw material the earth produced
Altered and warped, recycled by hands
And minds alike
Renamed to hide the stench
Swallowed and regurgitated
Reappropriated, and brought home to you.
I am the (insert brand) gum under your (insert brand) shoes.
On top of a machine that generates muscle contractions
Absorbing the shock between the two and asking myself
Why I mitigate your effort
Though I know you are arriving nowhere.