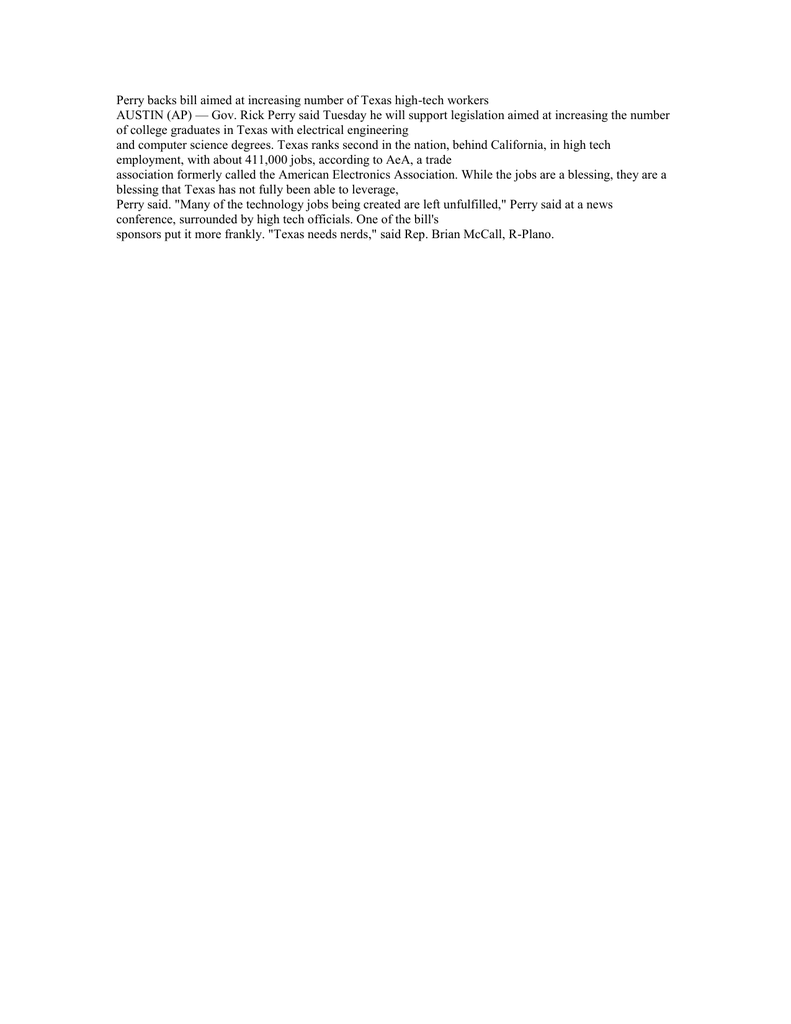 Perry backs bill aimed at increasing number of Texas high-tech workers
AUSTIN (AP) — Gov. Rick Perry said Tuesday he will support legislation aimed at increasing the number
of college graduates in Texas with electrical engineering
and computer science degrees. Texas ranks second in the nation, behind California, in high tech
employment, with about 411,000 jobs, according to AeA, a trade
association formerly called the American Electronics Association. While the jobs are a blessing, they are a
blessing that Texas has not fully been able to leverage,
Perry said. "Many of the technology jobs being created are left unfulfilled," Perry said at a news
conference, surrounded by high tech officials. One of the bill's
sponsors put it more frankly. "Texas needs nerds," said Rep. Brian McCall, R-Plano.