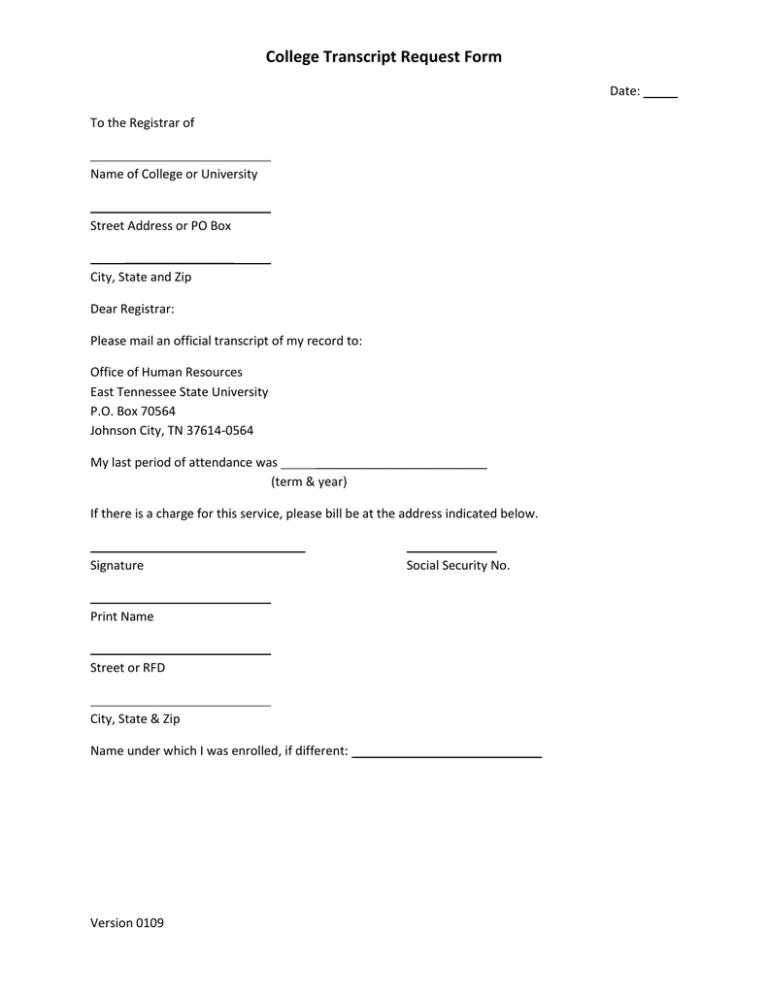 College Transcript Request Form
Date:
To the Registrar of
Name of College or University
Street Address or PO Box
________________
City, State and Zip
Dear Registrar:
Please mail an official transcript of my record to:
Office of Human Resources
East Tennessee State University
P.O. Box 70564
Johnson City, TN 37614-0564
My last period of attendance was
_________________________
(term & year)
If there is a charge for this service, please bill be at the address indicated below.
Signature
Print Name
Street or RFD
City, State & Zip
Name under which I was enrolled, if different:
Version 0109
Social Security No.