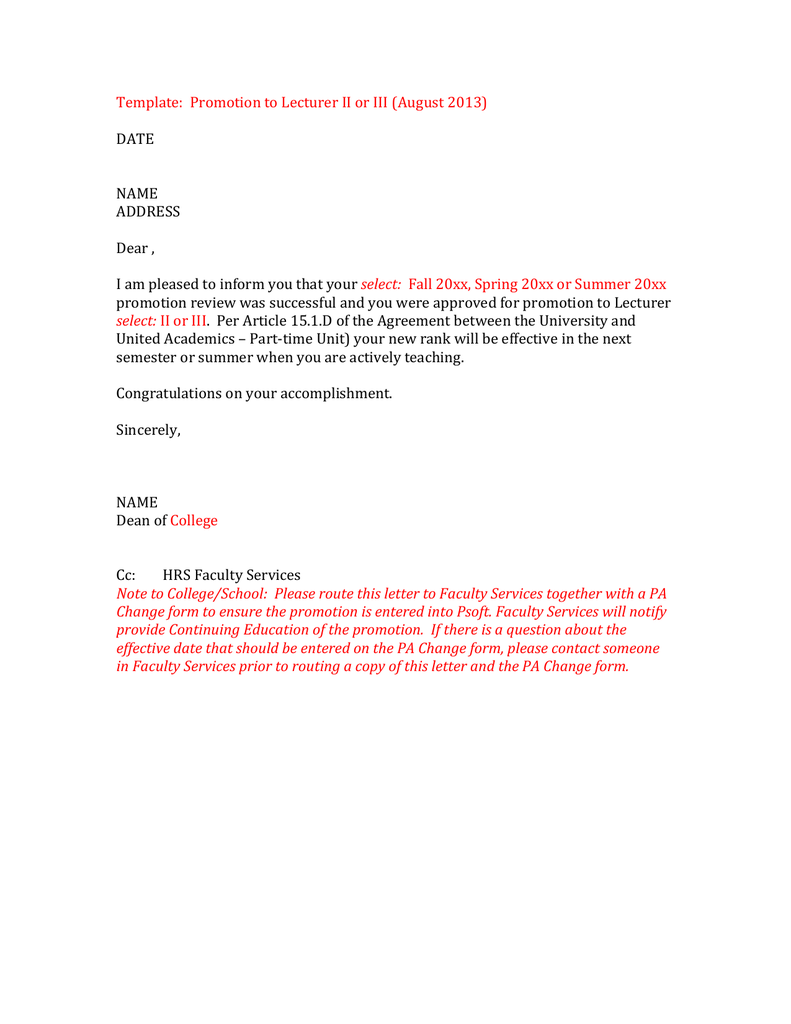 Template: Promotion to Lecturer II or III (August 2013)
DATE
NAME
ADDRESS
Dear ,
I am pleased to inform you that your select: Fall 20xx, Spring 20xx or Summer 20xx
promotion review was successful and you were approved for promotion to Lecturer
select: II or III. Per Article 15.1.D of the Agreement between the University and
United Academics – Part-time Unit) your new rank will be effective in the next
semester or summer when you are actively teaching.
Congratulations on your accomplishment.
Sincerely,
NAME
Dean of College
Cc:
HRS Faculty Services
Note to College/School: Please route this letter to Faculty Services together with a PA
Change form to ensure the promotion is entered into Psoft. Faculty Services will notify
provide Continuing Education of the promotion. If there is a question about the
effective date that should be entered on the PA Change form, please contact someone
in Faculty Services prior to routing a copy of this letter and the PA Change form.