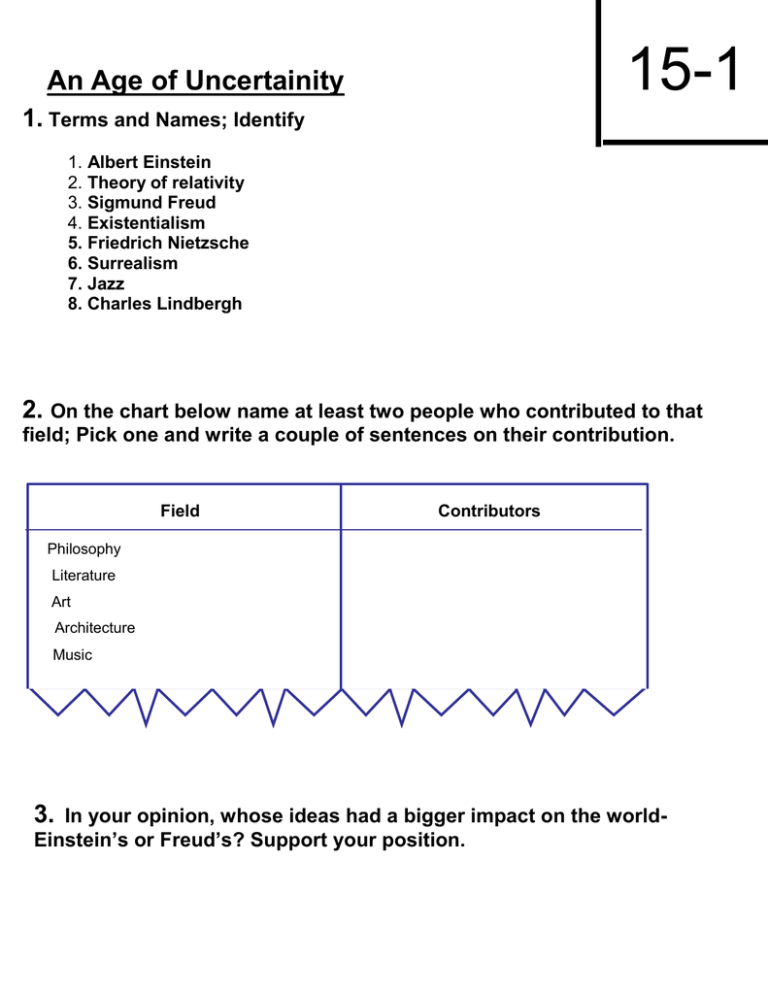 15-1
An Age of Uncertainity
1. Terms and Names; Identify
1. Albert Einstein
2. Theory of relativity
3. Sigmund Freud
4. Existentialism
5. Friedrich Nietzsche
6. Surrealism
7. Jazz
8. Charles Lindbergh
2. On the chart below name at least two people who contributed to that
field; Pick one and write a couple of sentences on their contribution.
Field
Contributors
Philosophy
Literature
Art
Architecture
Music
3.
In your opinion, whose ideas had a bigger impact on the worldEinstein's or Freud's? Support your position.