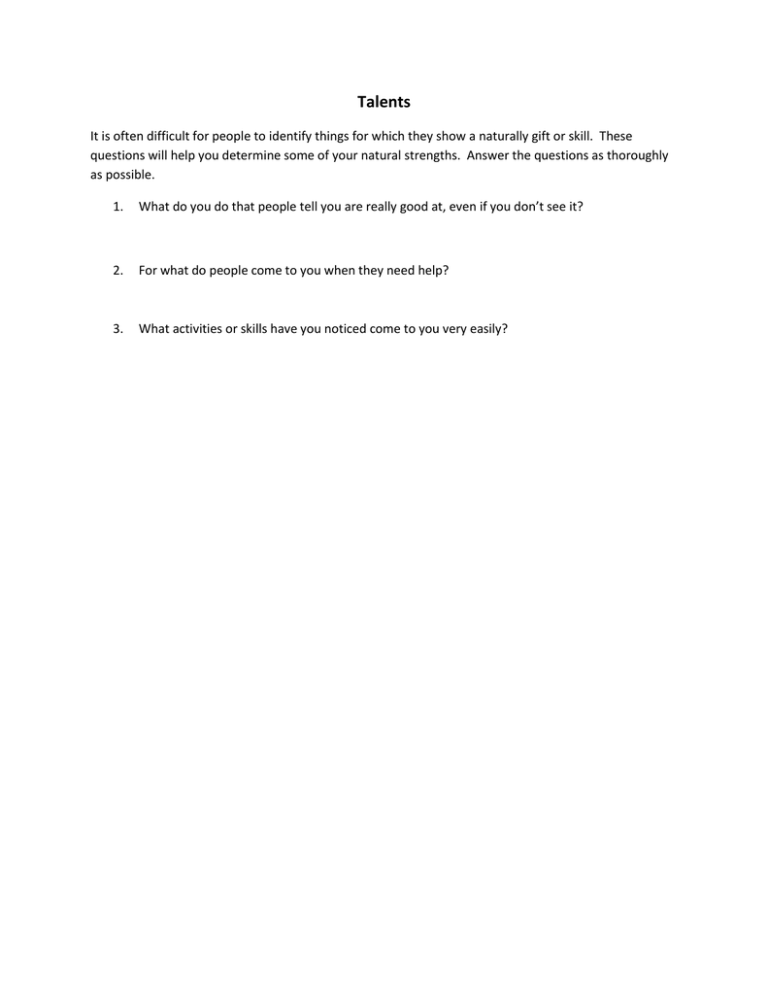 Talents
It is often difficult for people to identify things for which they show a naturally gift or skill. These
questions will help you determine some of your natural strengths. Answer the questions as thoroughly
as possible.
1.
What do you do that people tell you are really good at, even if you don't see it?
2.
For what do people come to you when they need help?
3.
What activities or skills have you noticed come to you very easily?