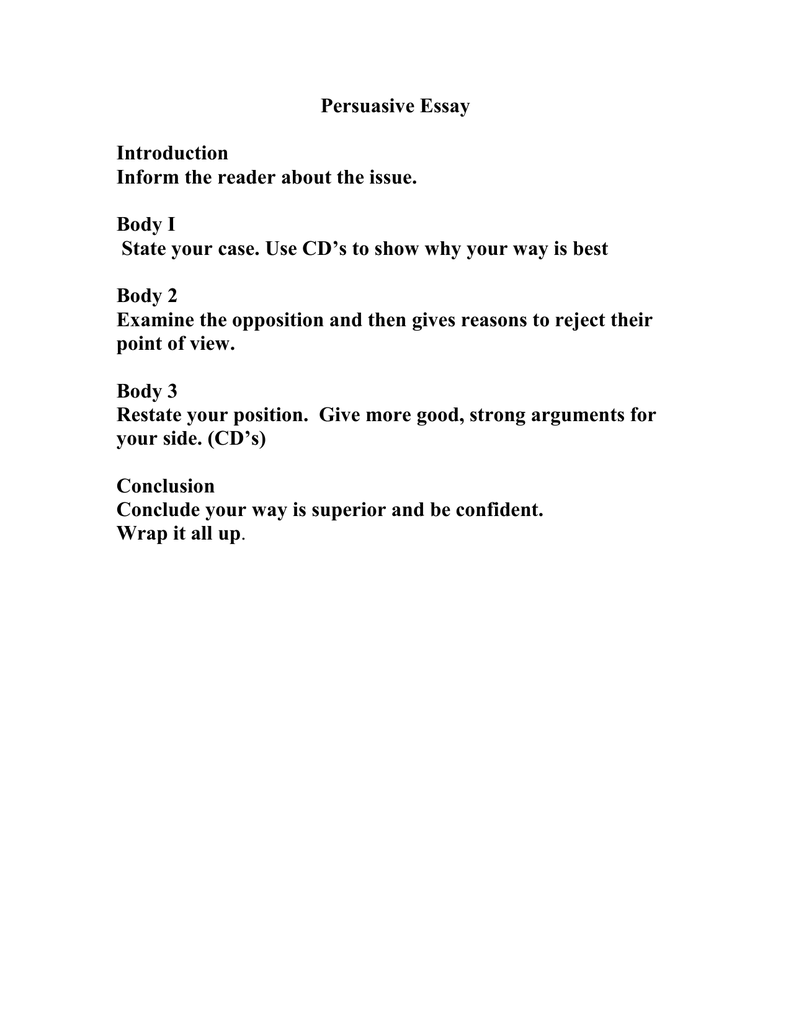 Persuasive Essay
Introduction
Inform the reader about the issue.
Body I
State your case. Use CD's to show why your way is best
Body 2
Examine the opposition and then gives reasons to reject their
point of view.
Body 3
Restate your position. Give more good, strong arguments for
your side. (CD's)
Conclusion
Conclude your way is superior and be confident.
Wrap it all up.