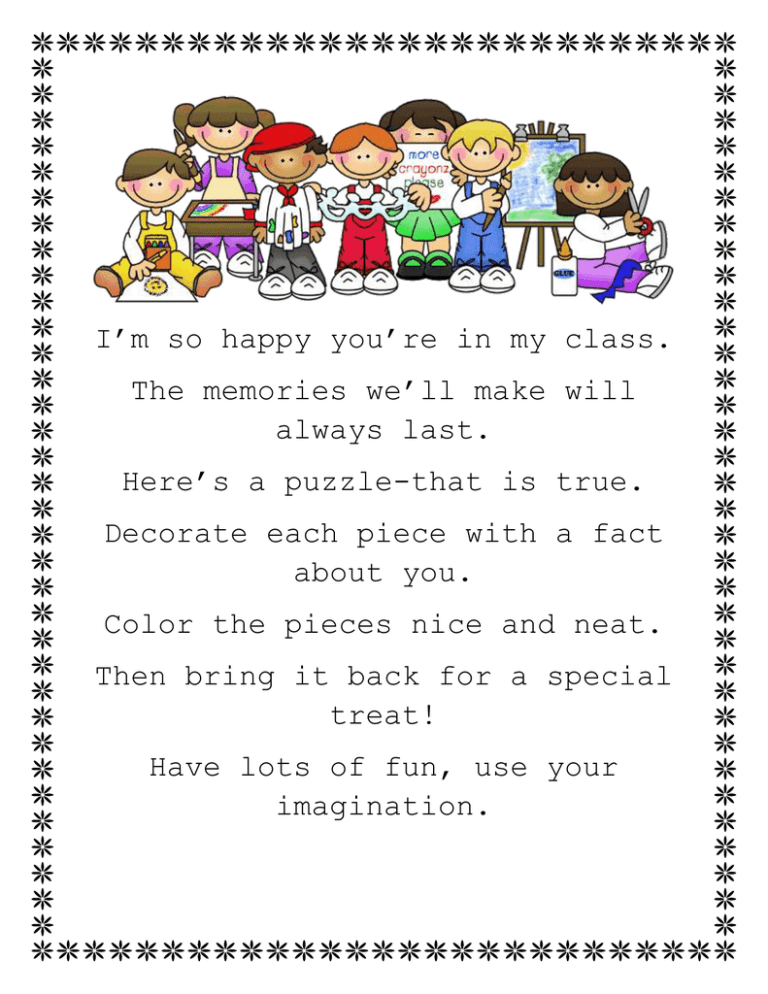 I'm so happy you're in my class.
The memories we'll make will
always last.
Here's a puzzle-that is true.
Decorate each piece with a fact
about you.
Color the pieces nice and neat.
Then bring it back for a special
treat!
Have lots of fun, use your
imagination.
Include pictures of you and your
family.
It will be added to our
classroom bulletin by me.
It's time for us to celebrate.
First grade is going to be
great!