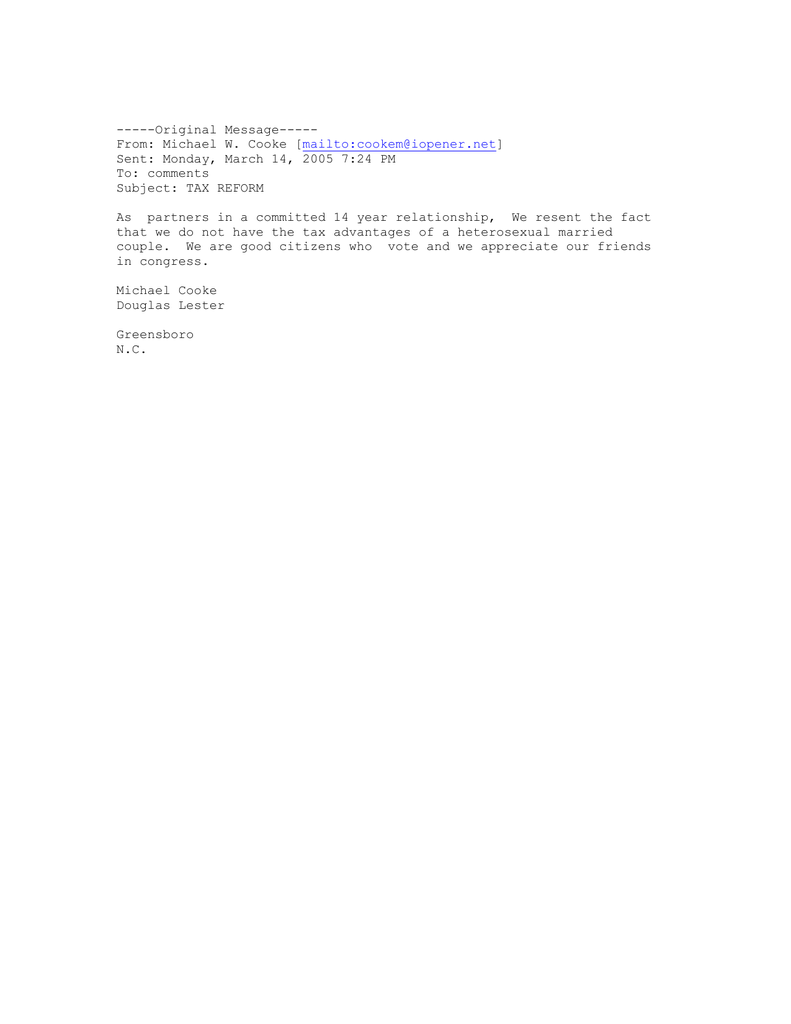 -----Original Message----From: Michael W. Cooke [mailto:[email protected]]
Sent: Monday, March 14, 2005 7:24 PM
To: comments
Subject: TAX REFORM
As partners in a committed 14 year relationship, We resent the fact
that we do not have the tax advantages of a heterosexual married
couple. We are good citizens who vote and we appreciate our friends
in congress.
Michael Cooke
Douglas Lester
Greensboro
N.C.