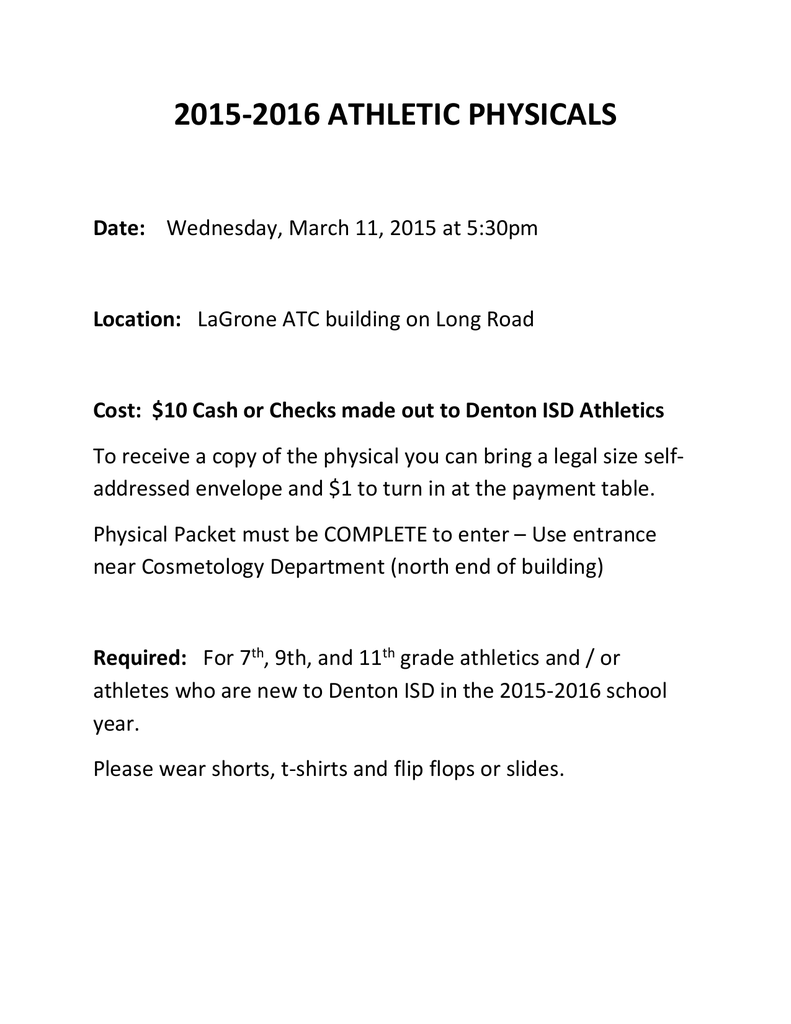 2015-2016 ATHLETIC PHYSICALS
Date: Wednesday, March 11, 2015 at 5:30pm
Location: LaGrone ATC building on Long Road
Cost: $10 Cash or Checks made out to Denton ISD Athletics
To receive a copy of the physical you can bring a legal size selfaddressed envelope and $1 to turn in at the payment table.
Physical Packet must be COMPLETE to enter – Use entrance
near Cosmetology Department (north end of building)
Required: For 7th, 9th, and 11th grade athletics and / or
athletes who are new to Denton ISD in the 2015-2016 school
year.
Please wear shorts, t-shirts and flip flops or slides.