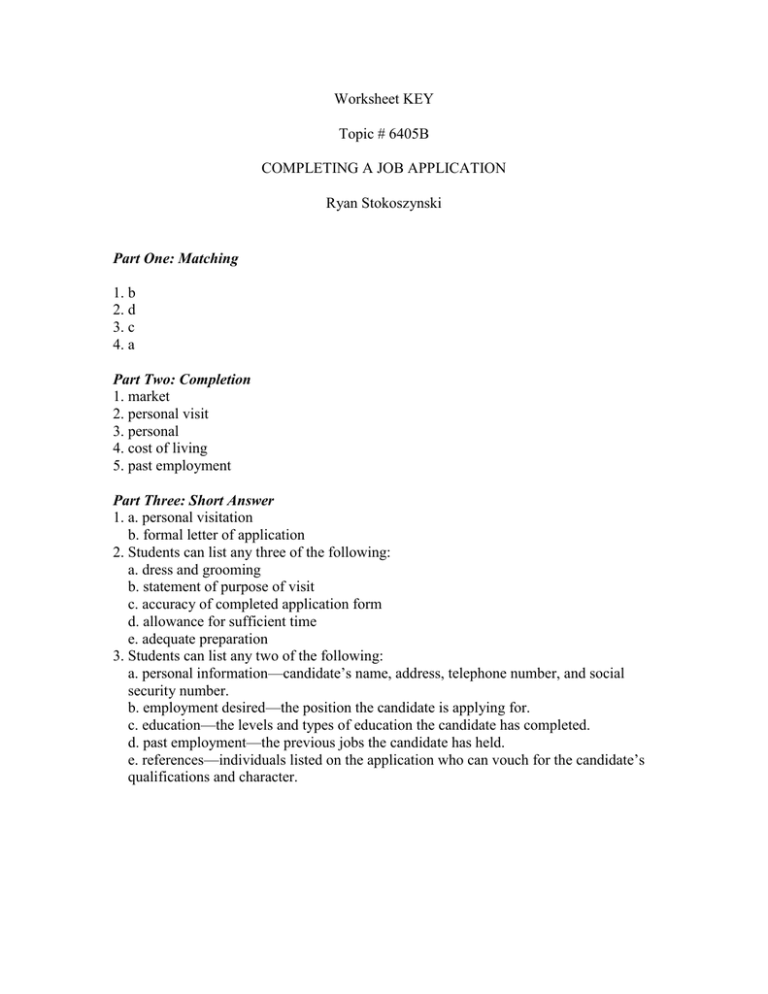 Worksheet KEY
Topic # 6405B
COMPLETING A JOB APPLICATION
Ryan Stokoszynski
Part One: Matching
1. b
2. d
3. c
4. a
Part Two: Completion
1. market
2. personal visit
3. personal
4. cost of living
5. past employment
Part Three: Short Answer
1. a. personal visitation
b. formal letter of application
2. Students can list any three of the following:
a. dress and grooming
b. statement of purpose of visit
c. accuracy of completed application form
d. allowance for sufficient time
e. adequate preparation
3. Students can list any two of the following:
a. personal information—candidate's name, address, telephone number, and social
security number.
b. employment desired—the position the candidate is applying for.
c. education—the levels and types of education the candidate has completed.
d. past employment—the previous jobs the candidate has held.
e. references—individuals listed on the application who can vouch for the candidate's
qualifications and character.