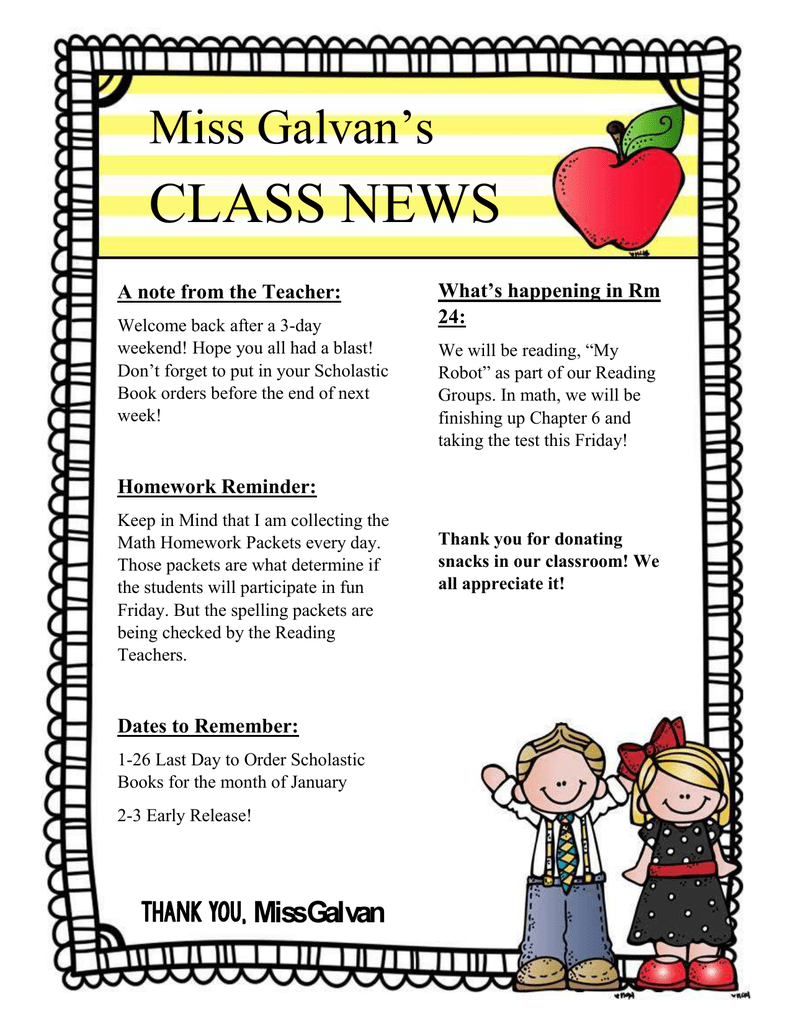 Miss Galvan's
CLASS NEWS
A note from the Teacher:
Welcome back after a 3-day
weekend! Hope you all had a blast!
Don't forget to put in your Scholastic
Book orders before the end of next
week!
What's happening in Rm
24:
We will be reading, "My
Robot" as part of our Reading
Groups. In math, we will be
finishing up Chapter 6 and
taking the test this Friday!
Homework Reminder:
Keep in Mind that I am collecting the
Math Homework Packets every day.
Those packets are what determine if
the students will participate in fun
Friday. But the spelling packets are
being checked by the Reading
Teachers.
Dates to Remember:
1-26 Last Day to Order Scholastic
Books for the month of January
2-3 Early Release!
MissGalvan
Thank you for donating
snacks in our classroom! We
all appreciate it!