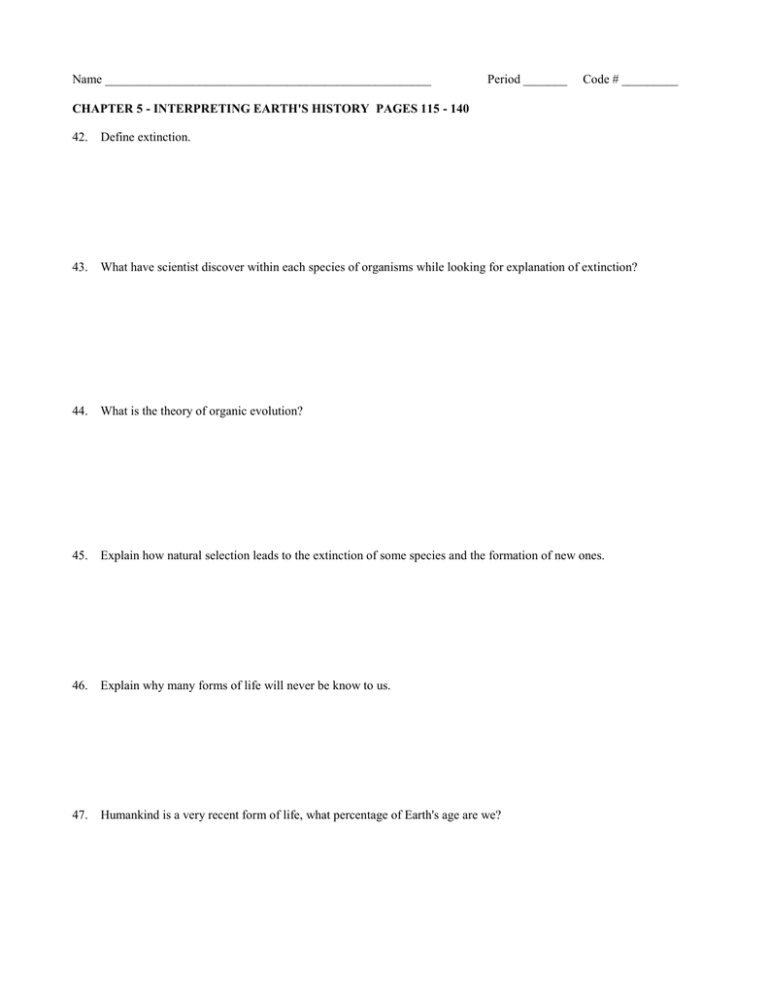 Name ____________________________________________________
Period _______
Code # _________
CHAPTER 5 - INTERPRETING EARTH'S HISTORY PAGES 115 - 140
42.
Define extinction.
43. What have scientist discover within each species of organisms while looking for explanation of extinction?
44. What is the theory of organic evolution?
45. Explain how natural selection leads to the extinction of some species and the formation of new ones.
46. Explain why many forms of life will never be know to us.
47.
Humankind is a very recent form of life, what percentage of Earth's age are we?
48. What is meant by Mass extinction?
49. What caused some of these mass extinction?
50. When did life first occur on Earth?
51. What is the mixture of gases in our atmosphere presently?
52.
Define anaerobic.
53. Why couldn't anaerobic organisms survive on Earth as organisms evolved who could make their own food from
sunlight, carbon dioxide and water?