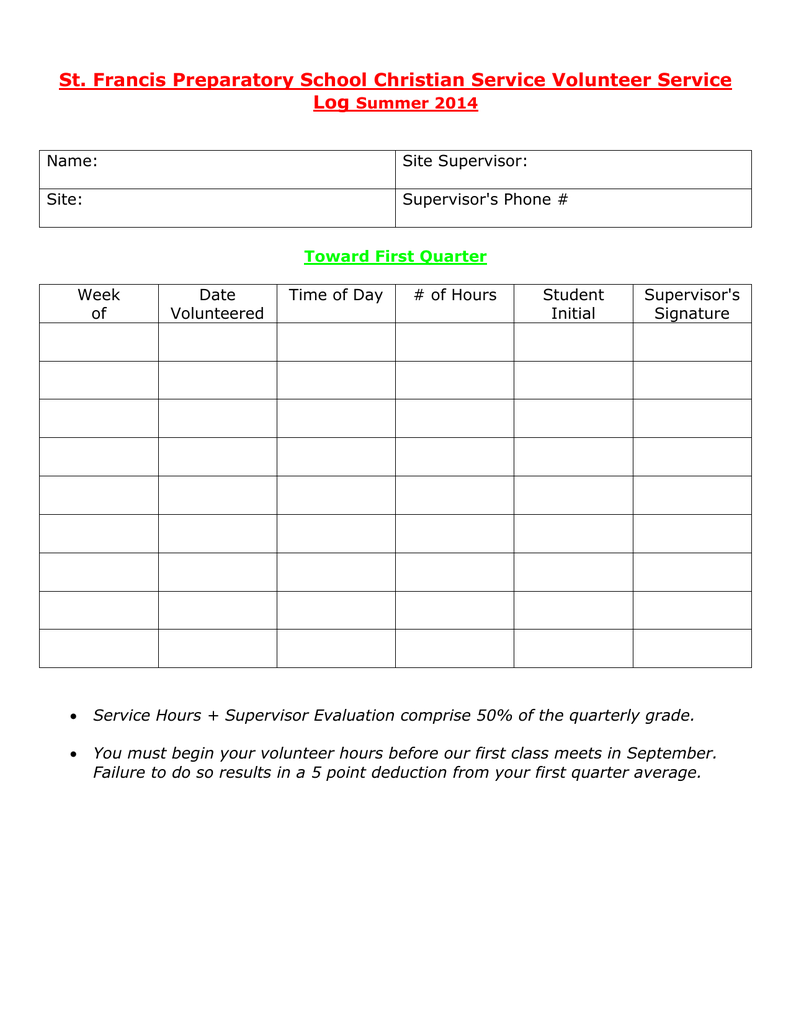 St. Francis Preparatory School Christian Service Volunteer Service
Log Summer 2014
Name:
Site Supervisor:
Site:
Supervisor's Phone #
Toward First Quarter
Week
of
Date
Volunteered
Time of Day
# of Hours
Student
Initial
Supervisor's
Signature

Service Hours + Supervisor Evaluation comprise 50% of the quarterly grade.

You must begin your volunteer hours before our first class meets in September.
Failure to do so results in a 5 point deduction from your first quarter average.