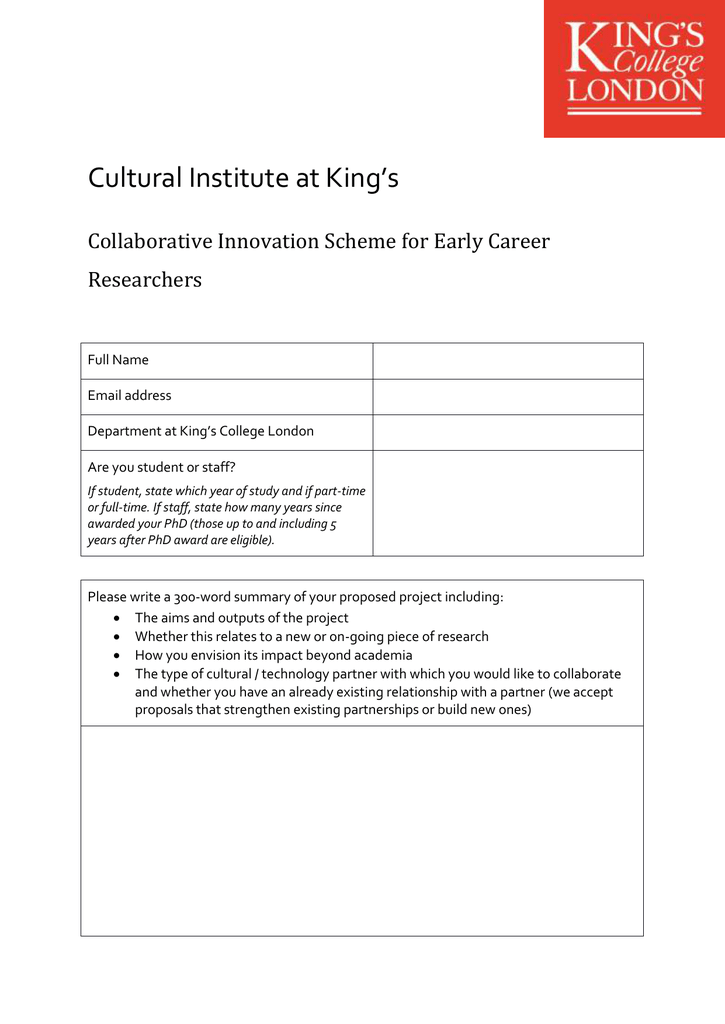 Cultural Institute at King's
Collaborative Innovation Scheme for Early Career
Researchers
Full Name
Email address
Department at King's College London
Are you student or staff?
If student, state which year of study and if part-time
or full-time. If staff, state how many years since
awarded your PhD (those up to and including 5
years after PhD award are eligible).
Please write a 300-word summary of your proposed project including:
 The aims and outputs of the project
 Whether this relates to a new or on-going piece of research
 How you envision its impact beyond academia
 The type of cultural / technology partner with which you would like to collaborate
and whether you have an already existing relationship with a partner (we accept
proposals that strengthen existing partnerships or build new ones)
Return your form to Ruth Craggs ([email protected]), Knowledge Exchange Associate,
Cultural Institute at King's College London by Friday 27 March 2015.