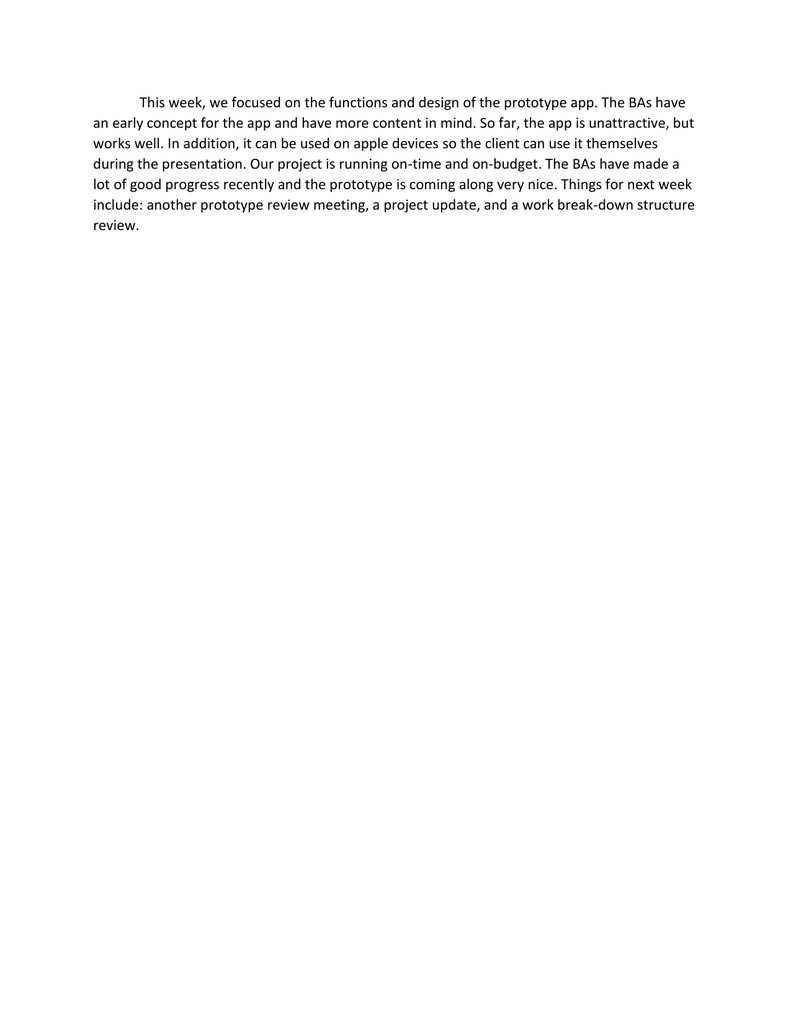 This week, we focused on the functions and design of the prototype app. The BAs have
an early concept for the app and have more content in mind. So far, the app is unattractive, but
works well. In addition, it can be used on apple devices so the client can use it themselves
during the presentation. Our project is running on-time and on-budget. The BAs have made a
lot of good progress recently and the prototype is coming along very nice. Things for next week
include: another prototype review meeting, a project update, and a work break-down structure
review.