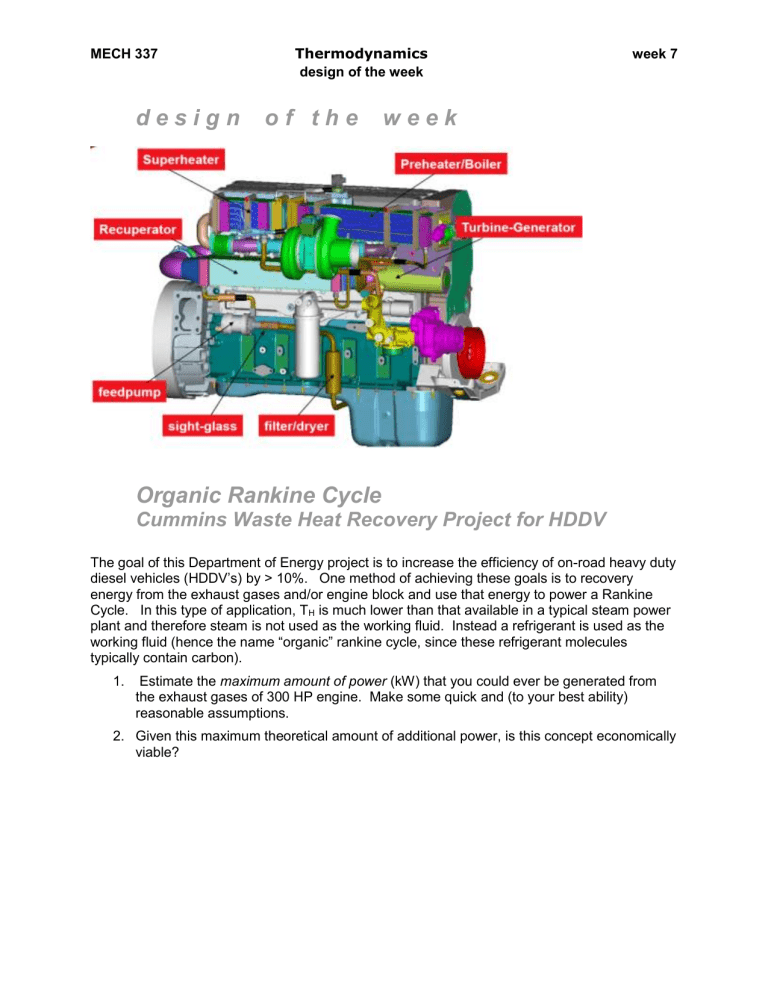 MECH 337
Thermodynamics design of the week d e s i g n o f t h e w e e k week 7
Organic Rankine Cycle
Cummins Waste Heat Recovery Project for HDDV
The goal of this Department of Energy project is to increase the efficiency of on-road heavy duty diesel vehicles (HDDV's) by > 10%. One method of achieving these goals is to recovery energy from the exhaust gases and/or engine block and use that energy to power a Rankine
Cycle. In this type of application, T
H
is much lower than that available in a typical steam power plant and therefore steam is not used as the working fluid. Instead a refrigerant is used as the working fluid (hence the name "organic" rankine cycle, since these refrigerant molecules typically contain carbon).
1. Estimate the maximum amount of power (kW) that you could ever be generated from the exhaust gases of 300 HP engine. Make some quick and (to your best ability) reasonable assumptions.
2. Given this maximum theoretical amount of additional power, is this concept economically viable?