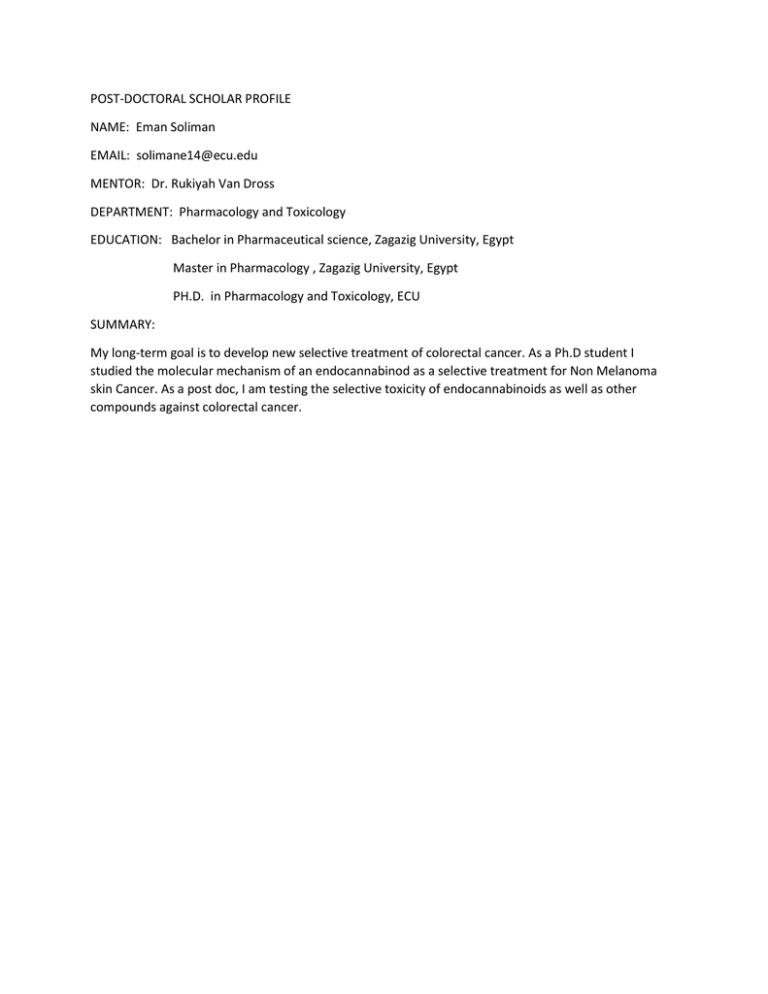 POST-DOCTORAL SCHOLAR PROFILE
NAME: Eman Soliman
EMAIL: solimane14@ecu.edu
MENTOR: Dr. Rukiyah Van Dross
DEPARTMENT: Pharmacology and Toxicology
EDUCATION: Bachelor in Pharmaceutical science, Zagazig University, Egypt
Master in Pharmacology , Zagazig University, Egypt
PH.D. in Pharmacology and Toxicology, ECU
SUMMARY:
My long-term goal is to develop new selective treatment of colorectal cancer. As a Ph.D student I
studied the molecular mechanism of an endocannabinod as a selective treatment for Non Melanoma
skin Cancer. As a post doc, I am testing the selective toxicity of endocannabinoids as well as other
compounds against colorectal cancer.