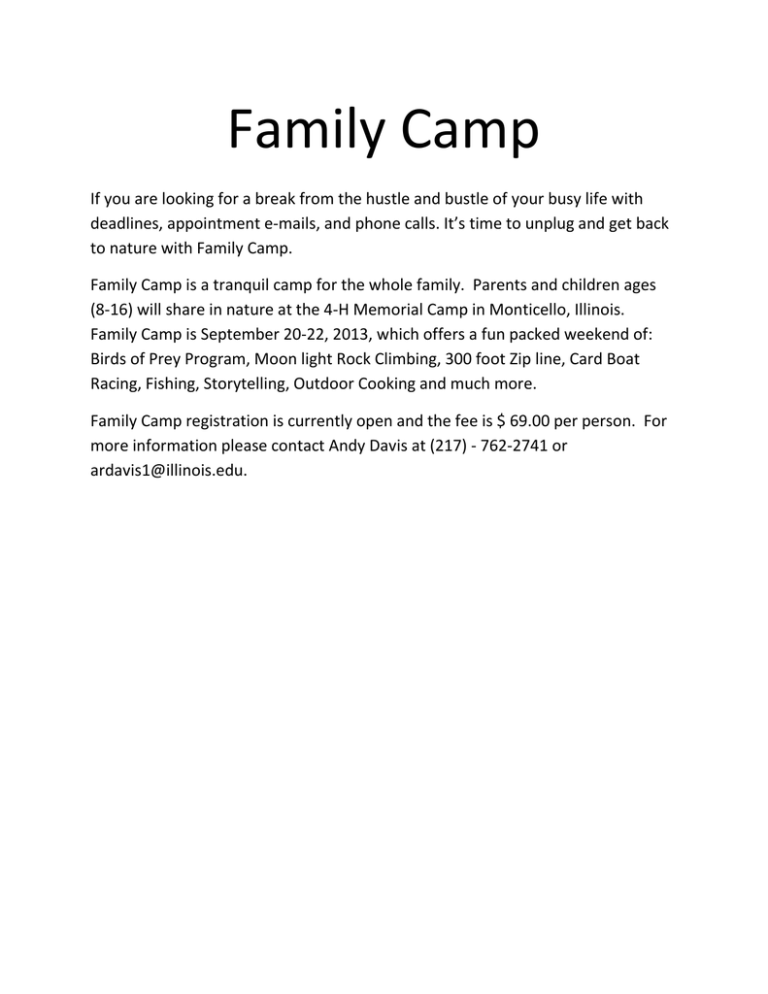 Family Camp
If you are looking for a break from the hustle and bustle of your busy life with
deadlines, appointment e-mails, and phone calls. It's time to unplug and get back
to nature with Family Camp.
Family Camp is a tranquil camp for the whole family. Parents and children ages
(8-16) will share in nature at the 4-H Memorial Camp in Monticello, Illinois.
Family Camp is September 20-22, 2013, which offers a fun packed weekend of:
Birds of Prey Program, Moon light Rock Climbing, 300 foot Zip line, Card Boat
Racing, Fishing, Storytelling, Outdoor Cooking and much more.
Family Camp registration is currently open and the fee is $ 69.00 per person. For
more information please contact Andy Davis at (217) - 762-2741 or
ardavis1@illinois.edu.