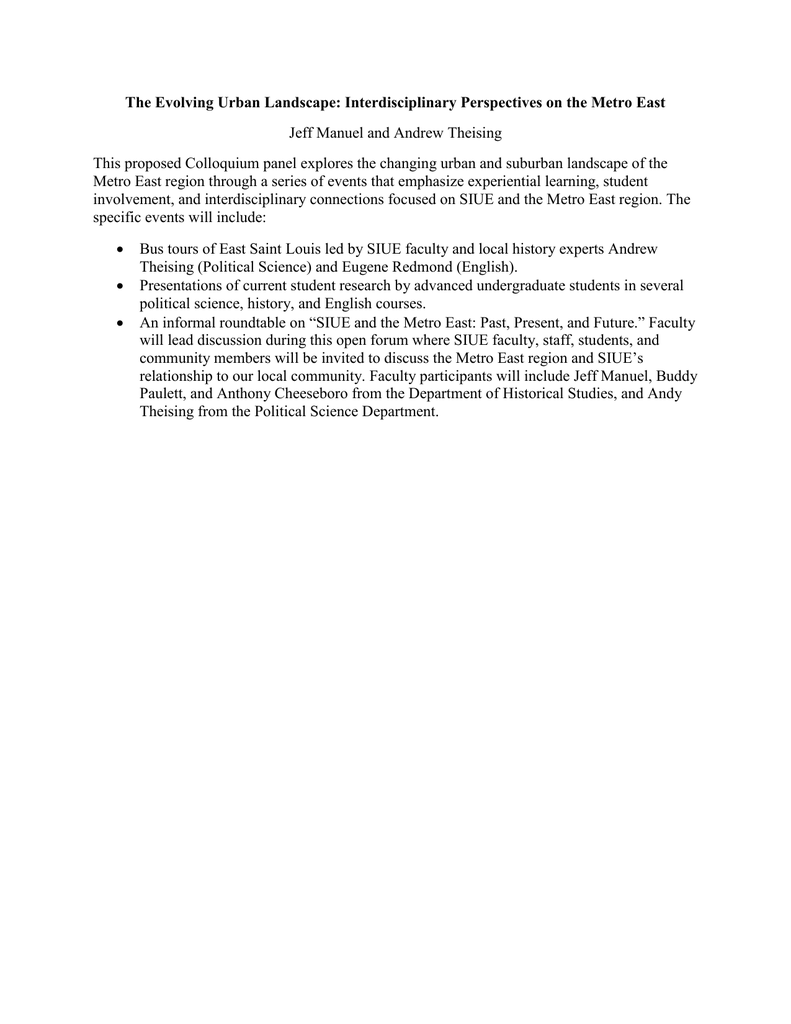 The Evolving Urban Landscape: Interdisciplinary Perspectives on the Metro East
Jeff Manuel and Andrew Theising
This proposed Colloquium panel explores the changing urban and suburban landscape of the
Metro East region through a series of events that emphasize experiential learning, student
involvement, and interdisciplinary connections focused on SIUE and the Metro East region. The
specific events will include:



Bus tours of East Saint Louis led by SIUE faculty and local history experts Andrew
Theising (Political Science) and Eugene Redmond (English).
Presentations of current student research by advanced undergraduate students in several
political science, history, and English courses.
An informal roundtable on "SIUE and the Metro East: Past, Present, and Future." Faculty
will lead discussion during this open forum where SIUE faculty, staff, students, and
community members will be invited to discuss the Metro East region and SIUE's
relationship to our local community. Faculty participants will include Jeff Manuel, Buddy
Paulett, and Anthony Cheeseboro from the Department of Historical Studies, and Andy
Theising from the Political Science Department.