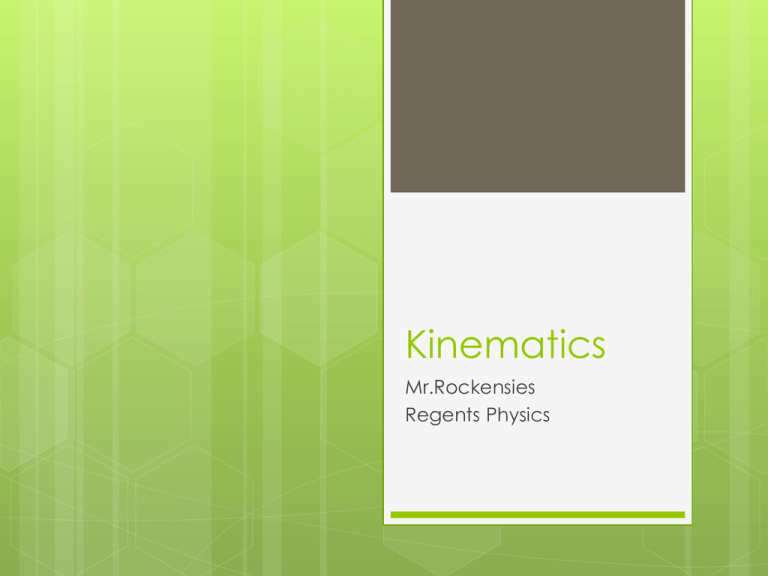 Kinematics
Mr.Rockensies
Regents Physics
What is Kinematics?
study of motion: a branch of physics that
deals with the motion of a body or system
without reference to force and mass
Variables involved: displacement (d),
velocity (v), acceleration (a), time (t)
Formulas for linear motion with
constant acceleration
Vf = vi + at
v = (vi + vf)/2
d = vit + (½)at2
vf2 = vi2 + 2ad
Steps for Problem Solving
1.
2.
3.
4.
Identify all info given in the problem
Identify the unknown
Find the appropriate formula
Plug in values and solve.