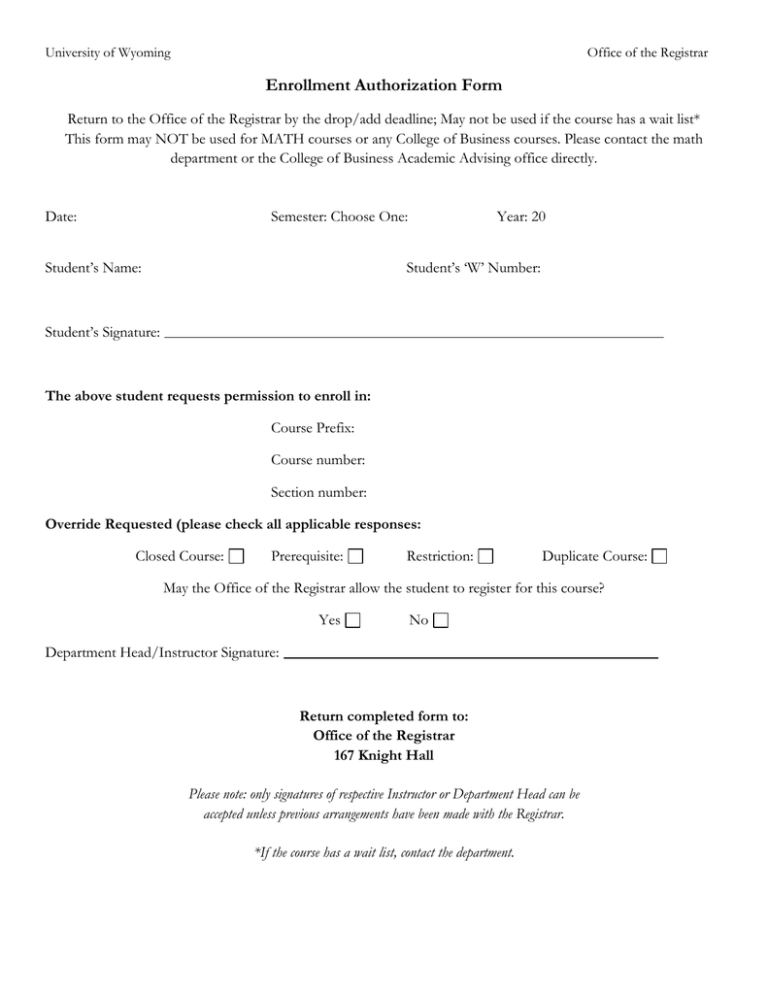 University of Wyoming
Office of the Registrar
Enrollment Authorization Form
Return to the Office of the Registrar by the drop/add deadline; May not be used if the course has a wait list*
This form may NOT be used for MATH courses or any College of Business courses. Please contact the math
department or the College of Business Academic Advising office directly.
Date:
Semester: Choose One:
Student's Name:
Year: 20
Student's 'W' Number:
Student's Signature:
The above student requests permission to enroll in:
Course Prefix:
Course number:
Section number:
Override Requested (please check all applicable responses:
Closed Course:
Prerequisite:
Restriction:
Duplicate Course:
May the Office of the Registrar allow the student to register for this course?
Yes
No
Department Head/Instructor Signature:
Return completed form to:
Office of the Registrar
167 Knight Hall
Please note: only signatures of respective Instructor or Department Head can be
accepted unless previous arrangements have been made with the Registrar.
*If the course has a wait list, contact the department.