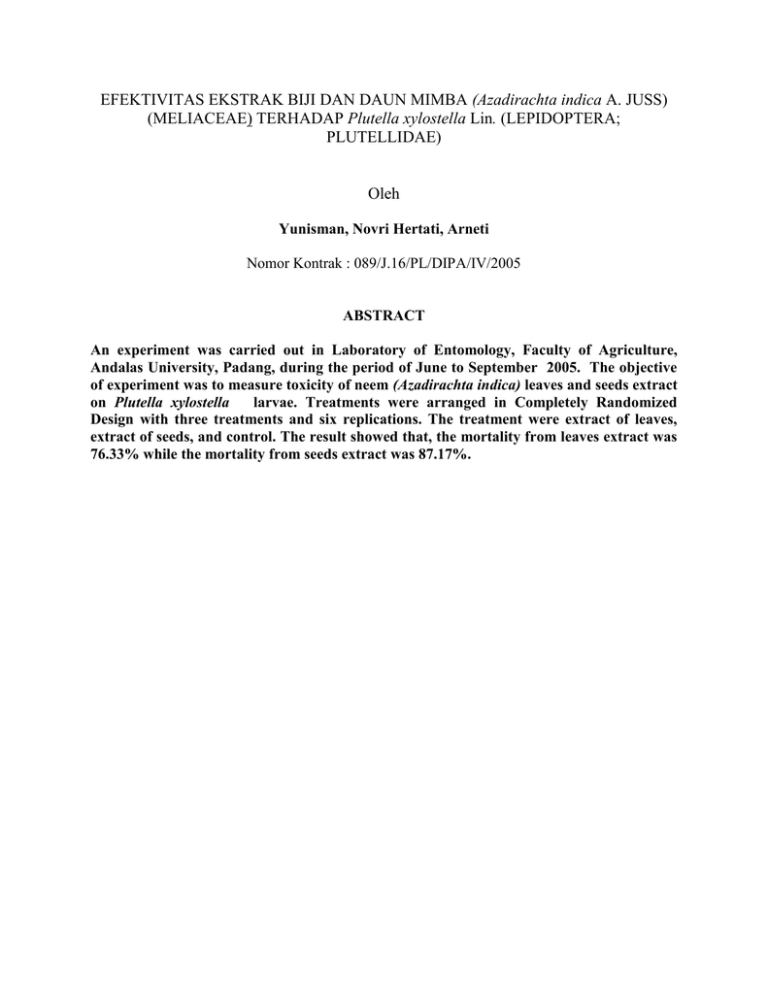 EFEKTIVITAS EKSTRAK BIJI DAN DAUN MIMBA (Azadirachta indica A. JUSS)
(MELIACEAE) TERHADAP Plutella xylostella Lin. (LEPIDOPTERA;
PLUTELLIDAE)
Oleh
Yunisman, Novri Hertati, Arneti
Nomor Kontrak : 089/J.16/PL/DIPA/IV/2005
ABSTRACT
An experiment was carried out in Laboratory of Entomology, Faculty of Agriculture,
Andalas University, Padang, during the period of June to September 2005. The objective
of experiment was to measure toxicity of neem (Azadirachta indica) leaves and seeds extract
on Plutella xylostella
larvae. Treatments were arranged in Completely Randomized
Design with three treatments and six replications. The treatment were extract of leaves,
extract of seeds, and control. The result showed that, the mortality from leaves extract was
76.33% while the mortality from seeds extract was 87.17%.