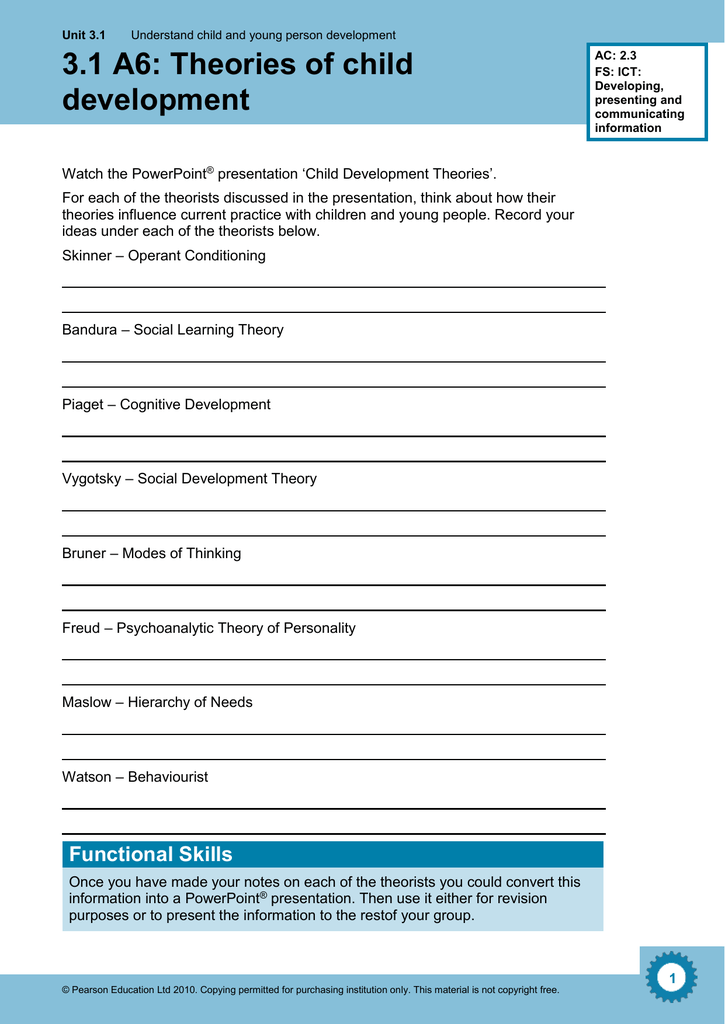 Unit 3.1
Understand child and young person development
3.1 A6: Theories of child
development
AC: 2.3
FS: ICT:
Developing,
presenting and
communicating
information
Watch the PowerPoint® presentation 'Child Development Theories'.
For each of the theorists discussed in the presentation, think about how their
theories influence current practice with children and young people. Record your
ideas under each of the theorists below.
Skinner – Operant Conditioning
Bandura – Social Learning Theory
Piaget – Cognitive Development
Vygotsky – Social Development Theory
Bruner – Modes of Thinking
Freud – Psychoanalytic Theory of Personality
Maslow – Hierarchy of Needs
Watson – Behaviourist
Functional Skills
Once you have made your notes on each of the theorists you could convert this
information into a PowerPoint® presentation. Then use it either for revision
purposes or to present the information to the restof your group.
1
© Pearson Education Ltd 2010. Copying permitted for purchasing institution only. This material is not copyright free.